September 4, 2014
First Impressions matter. The adage is as true for a home as it is for a job applicant. If a person looks professional, we assume that he o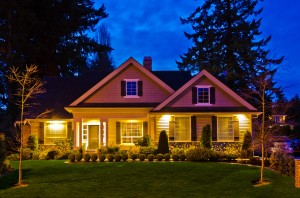 r she is a professional, regardless of actual credentials. Likewise, your home's curb appeal sets expectations about its overall value.
And while there may be other ways to enhance your home's curb appeal, experts agree that landscape upgrades can be one of the more cost-effective means to improving it. Here are six reasons why. Take a look.
1. Potential buyers will expect to pay more, sooner.
According to Richard L. Borges, President of the Appraisal Institute (the country's largest association of professional real estate appraisers), "If a landscaping change is positive, it can often enhance price and reduce a home's time on the market."
In many cases, potential buyers will also appreciate landscaping that has already been done. Simply put, this is work they do not have to do. After all, moving is tough enough.
2. A healthy appraisal is worth its weight in home equity.
According to Realtor.com, it is not just buyers that matter. Before the first buyer comes knocking, your home will be evaluated by an appraiser or agent. Your outside space will be an important component of this valuation.
Furthermore, an appraisal will also be required if you are in the market for a home equity loan or second mortgage. Maximize your borrowing potential by maximizing your valuation and home equity.
3. Lower maintenance means lower bills.
A good irrigation system can improve water efficiency; so will vegetation or surfaces other than water-intensive turf. Over the longer term, this means cost savings to you and a bonus for potential buyers. Cha-ching.
4. Keeping up with the Jones' means protecting value.
In communities where attractive landscapes are the norm, yours will stick out if it is not up to standard. According to Realtor.com, this can translate to as much as 8%-10% less on your sales price than the neighborhood market rate. Ouch.
5. It is easier to remember the one that is different.
If you are selling your house, making it memorable can give you an edge. In large subdivisions with similarly designed homes, smart landscaping can provide that bit of differentiation that will make your home stand out. Potential buyers will remember your home for all the right reasons.
6. Keep your sale on track with a clean inspection.
Once that buyer has agreed to purchase your home, the last thing you want is a problematic inspection. According to the International Association of Certified Home Inspectors, large trees that are too close to the house can cause damage through falling limbs, or even fire.
In addition, large tree roots underneath a house can stress the foundation. Roots can absorb water from surrounding soils and cause the foundation to sink or slump. If you think there may be an issue, there may be an issue. Have it evaluated and restored before your buyer reduces that purchase price.
"We recommend Twin Oaks to any entity looking for a full-service, talented, and responsive provider."
Therese Mahoney
Secretary/Treasurer of Doral Creek Condominium Association, Ann Arbor, Michigan