July 27, 2015
A sprinkler system will greatly enhance the appearance and functionality of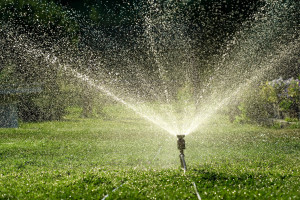 your lawn, but you must have the system installed by a sprinkler professional in Ann Arbor MI. Your lawn requires proper sprinkler heads, proper plumbing and a central control system. You cannot wire the unit on your own, but a professional will create a sprinkler plan for your lawn that is efficient and effective.
#1: Where Is Irrigation Needed?
Your lawn may need irrigation in certain places, and your lawn may not need irrigation in other places. You must walk your sprinkler professional through your lawn to point out all the places that need the most attention. Creating a sprinkler plan requires a plan that touches the parts of the lawn that need it the most, and you must avoid areas that should not be watered regularly.
#2: Trenching
Your sprinkler system sits mostly underground. The crew that visits your home will cut small trenches to bury the hoses for each sprinkler head. The sprinkler heads will sit flush to the ground, and the hoses may have as many heads as needed. You will receive a map of the system from your sprinkler professional, and you may use the map for future reference. The system will move from end of your lawn to another, and you must know where all the sprinkler heads are.
#3: Water Attachments
The sprinkler crew will attach the system to your main water line, and you will have a consistent source of water for the system. You should not attach the system to an outdoor hosepipe that will not provide you with the pressure you need. Outdoor hosepipes can freeze in the winter, and you do not want to have your system ruined by one pipe that manages to freeze in the middle of the winter.
#4: Central Controls
The controls for your system will be located in a place that you can easily reach. Families prefer to have their sprinkler controls in the basement or garage. You may program the sprinklers from this location, and you can turn on the sprinklers without touching any sprinkler heads. Central controls allow you to save water and money, and you will find the sprinklers much easier to use. You may train your kids to manage the sprinklers, and your whole family will know how to care for the lawn at the house.
#5: Water Savings
Watering your lawn alone is a tedious process, but you may use your sprinklers to water the lawn with no effort. Turn on the system at any time, and th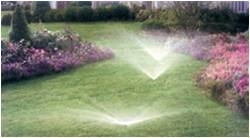 e system will run for a time prescribed by your sprinkler professional. The sprinklers do not waste water, and they shut off completely without your help.
Anyone who looks at purchasing your home in Ann Arbor MI will see the inherent value in a sprinkler system, and you may charge a premium for your home based on this upgrade. You must consider how much of the investment you will recover, and you may contact a sprinkler contractor for assistance today.
Get your yard looking its absolute best with custom landscaping solutions from Twin Oaks. Find us online at https://www.twinoakslandscape.biz/, visit us in Ann Arbor, MI at 4100 South Maple Road, or call us at (734) 213-6911.
"We recommend Twin Oaks to any entity looking for a full-service, talented, and responsive provider."
Therese Mahoney
Secretary/Treasurer of Doral Creek Condominium Association, Ann Arbor, Michigan