Snow Removal Services for Your Home
There are a vast array of reasons why a homeowner should pay attention to the condition of their home. After all is said and done, a home is considered to be one of the highest valued assets a partnership, family or individual can have ownership of. Due to a home being such a high-priced commodity, it is always in their greatest interests of the owner(s) to ensure that they take the proper steps towards not only retaining the value of the property, but also potentially increasing it.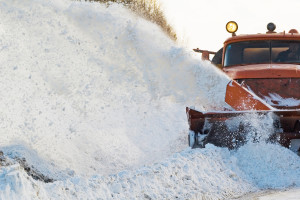 Why You Should Pay Attention To The Conditions of Your Home Year-Round
Although most homeowners do take the proper initiatives towards retaining the value of their home, many are not necessarily in the position of preventing certain types of accidents from occurring. Among some of these detrimental accidents that can occur within one's property are natural disasters. Natural disasters are occurrences that can never be avoided. Some forms of natural disasters are heavy thunderstorms, tornadoes, heavy winds, hurricanes, sleets and snow. Although these circumstances are inevitable, there are certainly certain kinds of measures one can take to prevent that damage that often comes along with them.
What Happens When You Get Snowed In?
When a home happens to get snowed in, or when the snow is so heavy and high that doors and pathways get blocked, one may find it difficult to even get out of their home. This can be quite a nuisance as adults will usually be required to travel distances to be in attendance at work, important meetings, business activities, errands or school. A snow removal service is recommended for anyone who may experience such an event occurring around the premises of their property.
How Snow Can Cause Damage To Your Home
A home's property can actually be at risk of becoming damaged from being encompassed by snow. As snow melts along with the rising of the temperature, it turns into water and can travel either of two ways; towards the home or the street. In the case the elevation of one's home is lower than the surrounding landscaping, there is a good chance the water that melts from the snow will travel downward towards the home. In such an event, the home's residents may experience flooding and damaging within the premises of the property. Not only will their home be in danger of becoming damaged, but also the property that is contained within it. By hiring a snow removal service, one can prevent such a disastrous event from occurring and save quite a sum of money. Here are some benefits:
Save money
Retain the value of your property
Allow your grass to receive daylight again
Have the ability of walking outside without having to worry about slipping
Prevent injuries
Make The Right Choice Today
The snow removal service of Ann Arbor MI landscaper Twin Oaks is one of the most optimal options available for anyone that has found themselves in the predicament of being affected by heavy snowfall. Ann Arbor MI is always considered as being an area that will undergo snowfall in the winter seasons. Therefore, homeowners should always be prepared to act instantly. By maintaining a proactive stance towards protecting one's property against such effects of weathering, a homeowner will be able to save themselves from several headaches that consist of time consummation and money spending. Call a snow removing specialist to receive a quick and free quote today.
Get your yard looking its absolute best with custom landscaping solutions from Twin Oaks. Find us online at https://www.twinoakslandscape.biz/, visit us in Ann Arbor, MI at 4100 South Maple Road, or call us at (734) 213-6911.