Should You Mow Your Lawn Again Before the End of the Year?
In these cold months in Ann Arbor MI, many residents just put off mowing their grass. The grass is growing at a much slower pace. Mowing companies' phones stop ringing twice a week and are resigned to that unexpected call once in a while. To many, it's time to light off the grandpa's pipe and have an enjoyable cold indoor season. What many don't know is its much more complicated than that and a lot still needs to be done. You still need to maintain your lawn if you are intent on finding it intact come the spring.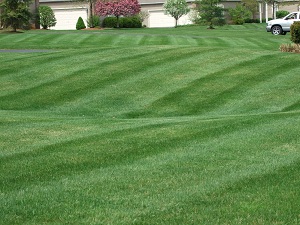 THINGS YOU CAN DO TO YOUR LAWN THIS DECEMBER
APPLYING FERTILIZER
Instead of lawn mowing, this is the best time to fertilize your grass. It is best done before the 1st freeze. It allows your grass to replace slowly all the nutrients that were lost during the winter months. The grass will absorb the nutrients all summer long and by summer will be rush green with strong blades. It is best you do your research in the best fertilizer to use and when in doubt call your lawn mowing company. They will, depending on your grass, choose the best fertilizer for you.
KEEPING YOUR YARD CLEAN.
Heavy objects left at a place in summer can create a dead spot all winter long and create a dead spot. It is easy for it to be forgotten as not many people are outdoors during the cold winter months. It is also important to rake away dead leaves so as to avoid mold in wet spots.
It is also important to avoid parking your car on the lawn during this period. It will quickly kill the grass and make room for other troublesome weeds.
ONE LAST CUT
During the fall, call your local lawn mower company to cut your grass to the minimum it can be cut. Short grass is best in winter as it will allow for sustainable growth. Long grass attracts burrowing animals like moles that will create a hibernating base in your lawn. They also destroy the grass while building the nests.
LAWN MOWING
It doesn't mean you shouldn't do mowing this December. It is recommended never to let the grass grow more than 25%. You should choose a nice dry, windy day and call your mowing local company. It keeps the lawn looking tidy during this festive season.
DON'T STEP ON LAWN SIGNS
During this season, the glass blades became frosty. Stepping on them is the surest way of breaking off the tips of the grass. You should notify everyone to keep off the lawn and respect it while is dormant.
This winter, don't neglect your lawn. Once in a while, call your mowing company in Ann Arbor MI to maintain your yard. Maintaining your lawn is the least you can do.
Get your yard looking its absolute best with custom landscaping solutions from Twin Oaks. Find us online at https://www.twinoakslandscape.biz/, visit us in Ann Arbor, MI at 4100 South Maple Road, or call us at (734) 213-6911.