October 12, 2014
It's never too early to think about the coming winter. You'll want to be prepared for the winter snow fall before it ever starts covering the ground. T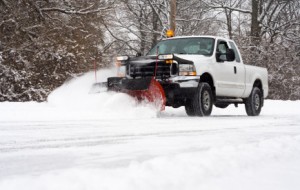 his year, don't spend the entire winter shoveling your driveway. Instead, consider a snowplow. There are tons of benefits to buying your own snowplow and attaching it to your vehicle.
You Don't Need a Large Truck
While you don't need a large truck for your snowplow, you do need a vehicle with some power and a wide front end to attach the plow. An SUV is perfect for a small plow since it's wide enough and has the power to push a load of snow.
Quick and Simple Snow Removal
As an adult, we've often lost the delight we used to experience when snow would gently fall to the ground. Now, we are wondering how much will fall, and if we'll have to grab a shovel and sweat inside a large parka while our hands freeze into blocks of ice. With a snowplow, you can keep on top of the snow as it falls, or wait until the storm is over to quickly clear your driveway.
Stay Warm While Removing Snow
That concept alone should encourage everyone to buy a snowplow for their vehicle. Imagine being snug and warm inside your vehicle while removing the snow from your driveway. You don't have to lose feeling in your hands and feet while removing snow. You can do it from the comfort and warmth of your truck.
Help Family and Friends
A snowplow on your vehicle will allow you to visit friends and family to remove their snow too. This is great if you have older relatives that can't shovel like they used to in the winter. You don't want them out there in the snow risking a heart attack when you have a snowplow to easily clear their driveway.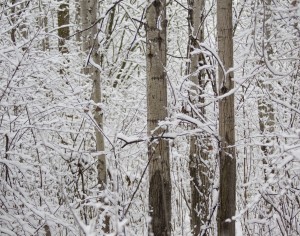 Quick Side Money
The cost of the snowplow can be returned to you in the first winter storm. You can charge your neighbors to remove their snow too. It's a great way to make some extra money and won't cost you anything but a small amount of time out of your day. It's time that you have free now that you're not spending hours shoveling.
Save Money
There's an upfront cost of the snowplow, but after that initial cost, there's only slight maintenance costs like lubrication for the connections. You won't have to pay repair costs on a broken down snow blower, or pay someone else to plow your driveway.
Mount it Yourself
It's easy to install the mount on which the plow sits, and it's easy to attach the plow each winter. It can be done simply by one person. A winch will lower and the plow's blade will attach directly to the mounting. Most snowplows have a small remote like the large commercial plows.
Before winter hits, consider all the benefits to be had with a snowplow. You'll save time, money and frozen toes by buying and attaching a snowplow to your vehicle.
"We recommend Twin Oaks to any entity looking for a full-service, talented, and responsive provider."
Therese Mahoney
Secretary/Treasurer of Doral Creek Condominium Association, Ann Arbor, Michigan