Selecting the Best Tree Service In Ann Arbor Michigan
There are many projects that do-it-yourselfers can do to their homes interior, exterior and landscaping. Many of these projects require simple tools that can be purchased at a hardware store, and can be done in a short amount of time with relative ease.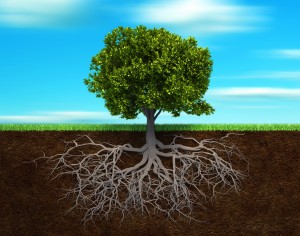 Then there are other projects, such as tree trimming that are more complicated. Because of working in an awkward area, off the ground, many inexperienced individuals who attempt to trim the trees in their property on their own find themselves either getting injured or damaging their property. For this reason many Ann Arbor Michigan residents have chosen instead to contact a professional tree service to do the work for them.
The following is some of the things that Ann Arbor Michigan residents would do well to consider when selecting the right tree service contractor to work for them.
Only Work With Trained Equipped Professionals
While it may be tempting to hire the local handyman who has some experience and a pickup truck to trim the trees around the property, it is better to leave this work to train professionals who have the equipment necessary to do the job safely. A simple Internet search for the term tree service Ann Arbor Michigan will point homeowners in the direction that they need to go and are to find someone to help them with their project.
Work with Licensed Insured Contractors
Just because a person has a chainsaw, and they have put an ad in the newspaper saying that they are a tree service does not make them a legitimate business. The following are signs that a tree trimming business is legitimate. They will have:
Proper Insurance
A State Recognized Business License
Safety Equipment
Appropriate Rigging for Tree Climbing
When it comes to insurance, it is the homeowners responsibility to make sure that the contractor they hire to trim their trees has insurance, and guarantee that they can prove it to them. When dealing with the contractor, it is a good idea for the homeowner to not only asked if they have insurance for the work they are doing, but also demand that they show you proof of insurance. Failure to hire a tree trimming service that has insurance can result in the homeowner finding themselves financially responsible for any damage done to their own home and to the employees who are injured while working on their home.
In a similar vein, guarantee that the contractor you are working with has a business license. A business license and business insurance go hand-in-hand you cannot have one without the other. So make sure that this paperwork is in order.
When it comes to safety gear, this is a good indication as to the quality of the work that the contractor in Ann Arbor Michigan that you are considering hiring will do. A good tree trimming service Ann Arbor Michigan is going to have employees who have protective gear. This is going to include helmets, shields for their faces, gloves, and steel toe boots. If an individual shows up to do tree trimming, and shows up with a ladder, it would be in the home owner's best interest to politely request that they leave. Professionals do not use ladders. They have safety gear and safety rating that is designed for tree trimming.
Tree trimming is a challenging job. Do not leave the work to amateurs. Make sure that you hire professionals.
Get your yard looking its absolute best with custom landscaping solutions from Twin Oaks. Find us online at https://www.twinoakslandscape.biz/, visit us in Ann Arbor, MI at 4100 South Maple Road, or call us at (734) 213-6911.