Residential Snow Plowing Services in Ann Arbor MI
Is snow preventing you from using your driveway? Residential snow plowing services will sort you out. Ann Arbor MI receives several inches of snow fall every year. If not removed on time, the snow will cover driveways preventing homeowners from accessing their homes. Using a shovel to remove the snow is cumbersome and requires several hours to achieve. You can save yourself from this cumbersome duty by hiring professionals to plow away the snow.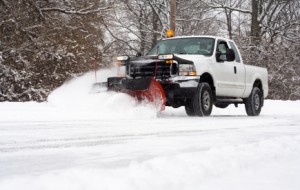 1) Hazard-Free Driveways
Snow in driveways presents hazard to users. Controlling a vehicle over snow is hard. The vehicles will either slip if the snow is a few inches or stuck if the snow is several inches deep. Slipping vehicles are dangerous. They can move out of control and knock someone or your house. This will lead to injuries and damages. The car can also get spoilt. A vehicle stuck in ice will give you the hard task of towing it out. The end result is lots of wasted hours and money spent.
2) Protected Property
Ice accumulation can ultimately lead to destruction of your property. Ice is known to not only make wooden structures rot, but also to lead to death of living plants. Plowing the accumulated snow helps to keep your home clear of snow. This saves you money that would have been used to repair the property and replant plants in the compound. You are also able to lengthen the life of your property.
3) A Beautiful Home
Accumulated ice destroys the beauty of your home. Homes with huge heaps of snow in the compound give the impression that owners are away or the home is not occupied. Residential snow plowing services will help you out. These professionals have the ability to clear snow from your compound. They will also de-ice the remaining small layer of snow to ensure your compound remains as beautiful as always.
4) Affordable and Quick Services
When it comes to hiring a snow plowing company, there are a number of factors you much consider. The basic one is how close the company is located to you. Hiring a company located in Ann Arbor MI for your snow plowing will help you get the services on time and also reduce the costs associated. A company located near you will be in your driveway as soon as you call them for the services.
The company you hire should also be affordable. Looking for a company that you can afford their services is highly advisable. Affordable companies will help you avoid getting into debts. Always ask for quotation before you give a company the go ahead to clear snow from your compound.
5) De-icing Services
The company should also offer de-icing services. Since plowing does not remove all snow, de-icing is usually needed especially on driveways. The cost of de-icing is usually based on the number of ice melt bags applied.
Snow plowing services provide Ann Arbor residents with lots of benefits and hence all homeowners should embrace it. Choose the right company for you among the various snow plowing services in the area. With the right company, you will always enjoy snow free driveway and beautifully look home.
Get your yard looking its absolute best with custom landscaping solutions from Twin Oaks. Find us online at https://www.twinoakslandscape.biz/, visit us in Ann Arbor, MI at 4100 South Maple Road, or call us at (734) 213-6911.