March 3, 2015
The city of Ann Arbor in Michigan has rough winter weather that causes a lot of damage to lawns and gardens located at commercial and residential properties. While the snow is still blowing outside, it is a good time to make a written list of things to do to rejuvenate a home garden to prepare it for spring and summer planting. Many tasks are performed easily by home gardeners while for others a professional landscaping company is essential. Hiring an expert landscaper is a great way to save time when a home gardener is too busy or does not have the equipment necessary to improve the condition of large spaces.
Chores to Complete as Temperatures become Warmer
Here are several gardening jobs to complete outside as cold winter temperatures are ending: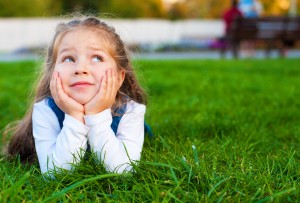 • Check for weeds that were missed during the autumn cleanup.
• Rake mulch that is around plants to verify there are no rodents.
• Remove old paint before repainting fences on warmer days.
• Check flower bulbs such as tulips that were planted in autumn.
• Remove dead branches from trees and debris from gardens.
• Take down birdhouses for cleaning or repairing.
• Use a long pole to knock off a buildup of snow from trees.
• Prune ornamental shrubs to clear pathways to a garden.
• Make sure year-round plants are watered thoroughly.
• Protect all trees and shrubs from scavenging animals.
• Create new walkways with beautiful stones or brick.
Things to do On Colder Days to Rejuvenate a Garden
When it is too cold to work outside, gardeners can find things to do inside to prepare for planting, including:
• Sanitize flowerpots to protect plants.
• Plant seeds in containers to have seedlings ready.
• Order new garden supplies from online stores for spring planting.
• Clean and repair tools such as spades, shovels and trowels.
• Maintain gasoline powered equipment such as garden tillers.
• Use a computer software program to design a garden.
• Enroll in a gardening class to learn new techniques.
• Make a list of jobs requiring a professional landscaper.
• Check water hoses for damage such as splitting.
• Create a budget concerning buying garden necessities.
• Read about new tree pests in the city of Ann Arbor in Michigan.
Improve Skills by Meeting Other Gardeners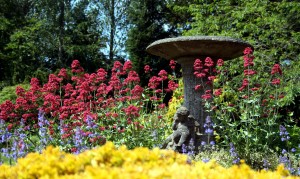 Gardeners wanting to improve their skills should determine where there are flower shows located nearby to find new plants for a garden. This is a great time to find out about heirloom seeds to have a different variety of tomatoes or potatoes this year. Join a gardening club in the area, or start one by using a free room at the public library. This is an excellent way to get free seeds and advice while making friends who like to grow vegetables, fruits and flowers. Late winter or early spring is the appropriate time to consider making natural fertilizer for a garden by composting kitchen scraps or using earthworm castings. It is simple to make an earthworm or composting container from plastic bins or wire fencing material.
Keep your lawn looking beautiful with maintenance services from Twin Oaks Landscape.
Find us online at https://www.twinoakslandscape.biz/, visit us in Ann Arbor, MI at 4100 South Maple Road, or call us at (734) 213-6911.
"We recommend Twin Oaks to any entity looking for a full-service, talented, and responsive provider."
Therese Mahoney
Secretary/Treasurer of Doral Creek Condominium Association, Ann Arbor, Michigan