August 13, 2019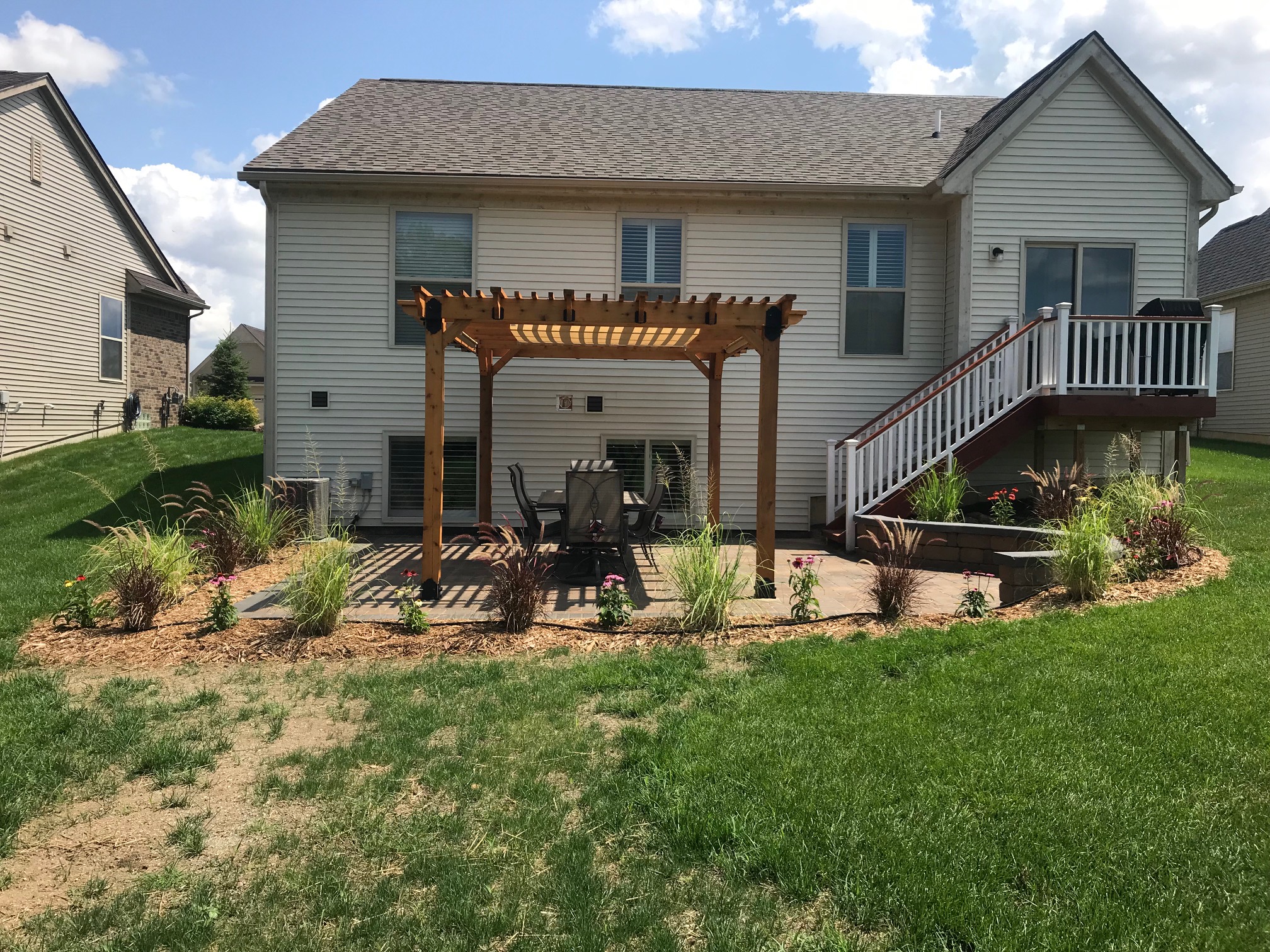 There is a lot of excitement and expectation that comes from purchasing a new home. It's where your family will grow and create memories. However, when purchasing new construction, you often get just a shell. The good news is, it's a blank slate. That means the sky is the limit for what you can do to turn your new house into a home.
Landscaping is often the perfect way to create a sense of home in new construction. It's an easy way to make it more livable and aesthetically pleasing. That is why these homeowners turned to Twin Oaks Landscape to turn their stark backyard into a magical outdoor living space.
Project Overview
The Ypsilanti homeowners had a new home with very limited landscaping. They knew their property in the Prospect and Clark neighborhood needed something. There was no transition from inside living space to the outdoors.
They found Twin Oaks Landscape via a web search and challenged the company's expert to find a way for their family to enjoy their backyard as much as the inside of their home. They also needed to create some privacy in an extremely open space so they could enjoy all aspects of their new home purchase. The solution was a patio with a pergola, along with plants.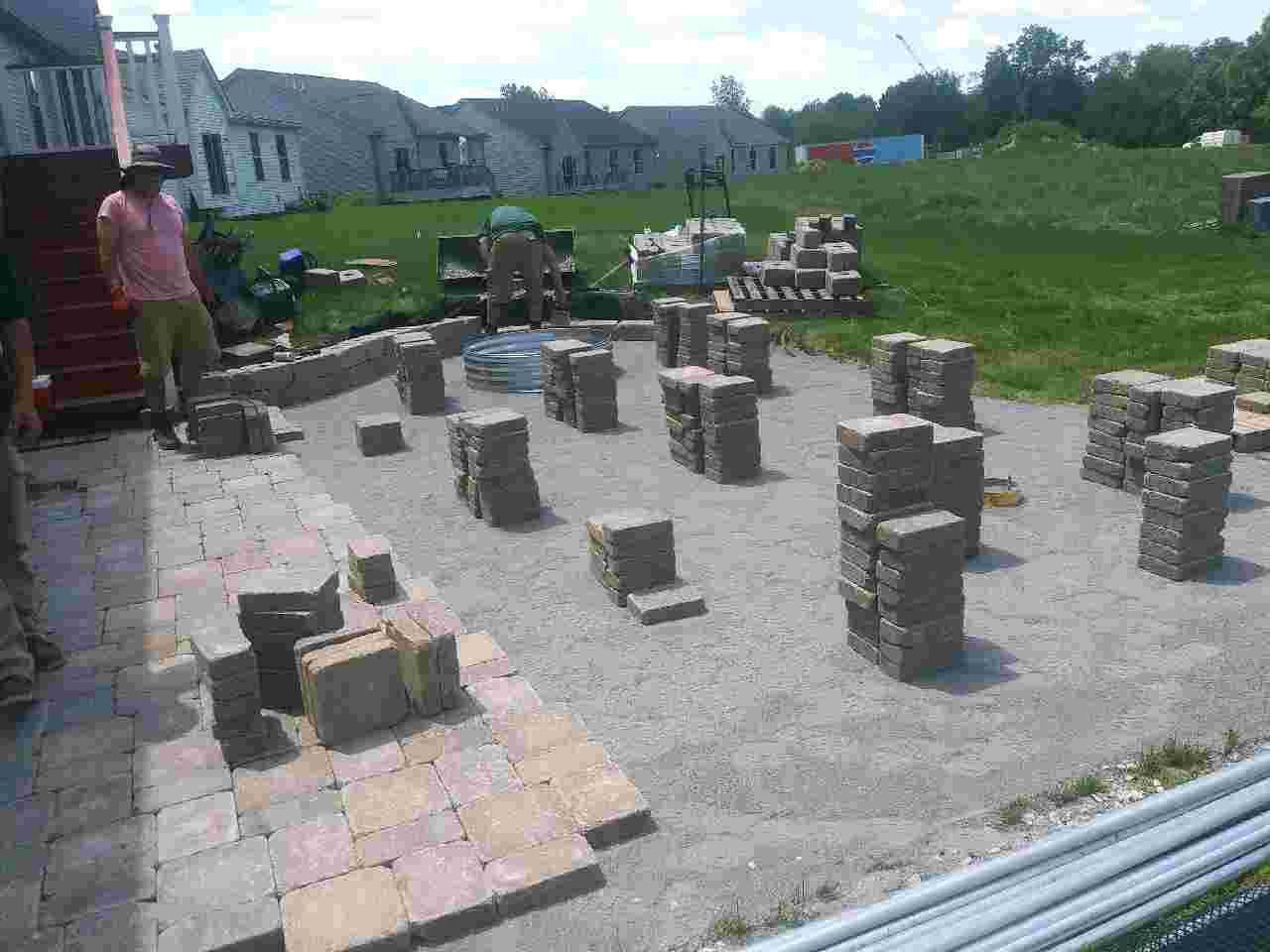 How it Was Made
This project was completed during the Summer of 2019. Both hard and softscape features were incorporated to complete the look. A paver patio was installed on a bed of limestone. A fabric separator was placed between the stone and the soil.
A pergola was then added to the patio to create shade. The pergola was a kit that the client purchased and Twin Oaks installed onsite. The pergola is made of cedar wood, and is anchored to concrete sono tubes that are installed below the surface of the patio.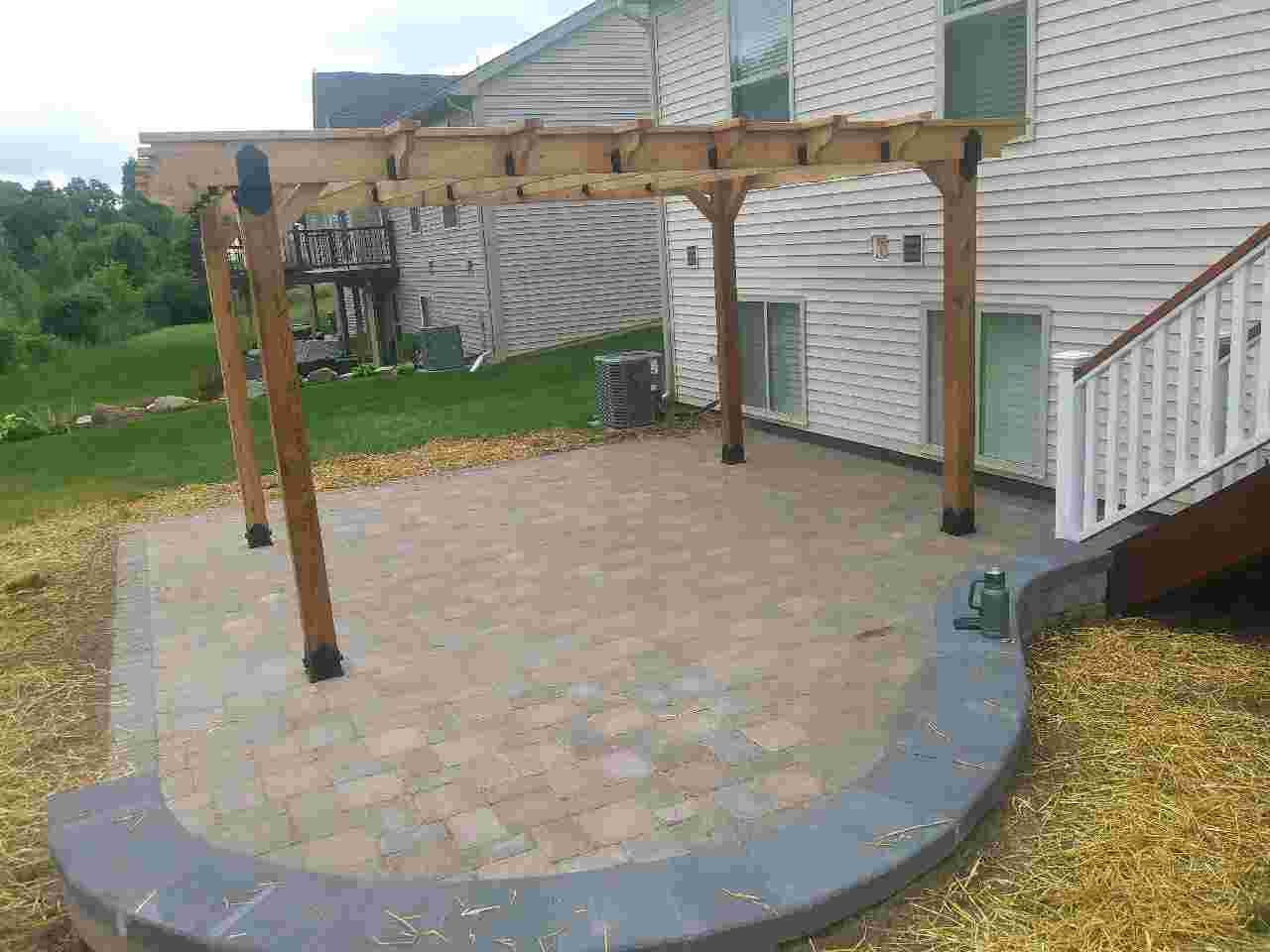 Materials used during construction included:
Fendt Stonegate Country Manor wall block with cap.
Fendt 'Old World' Vintage pavers.
6a angular limestone.
Pergola kit.
Drainage work was done, as well. There is a drain in the wall to direct any water though the back. This will prevent future destruction of the patio due to freezing and thawing.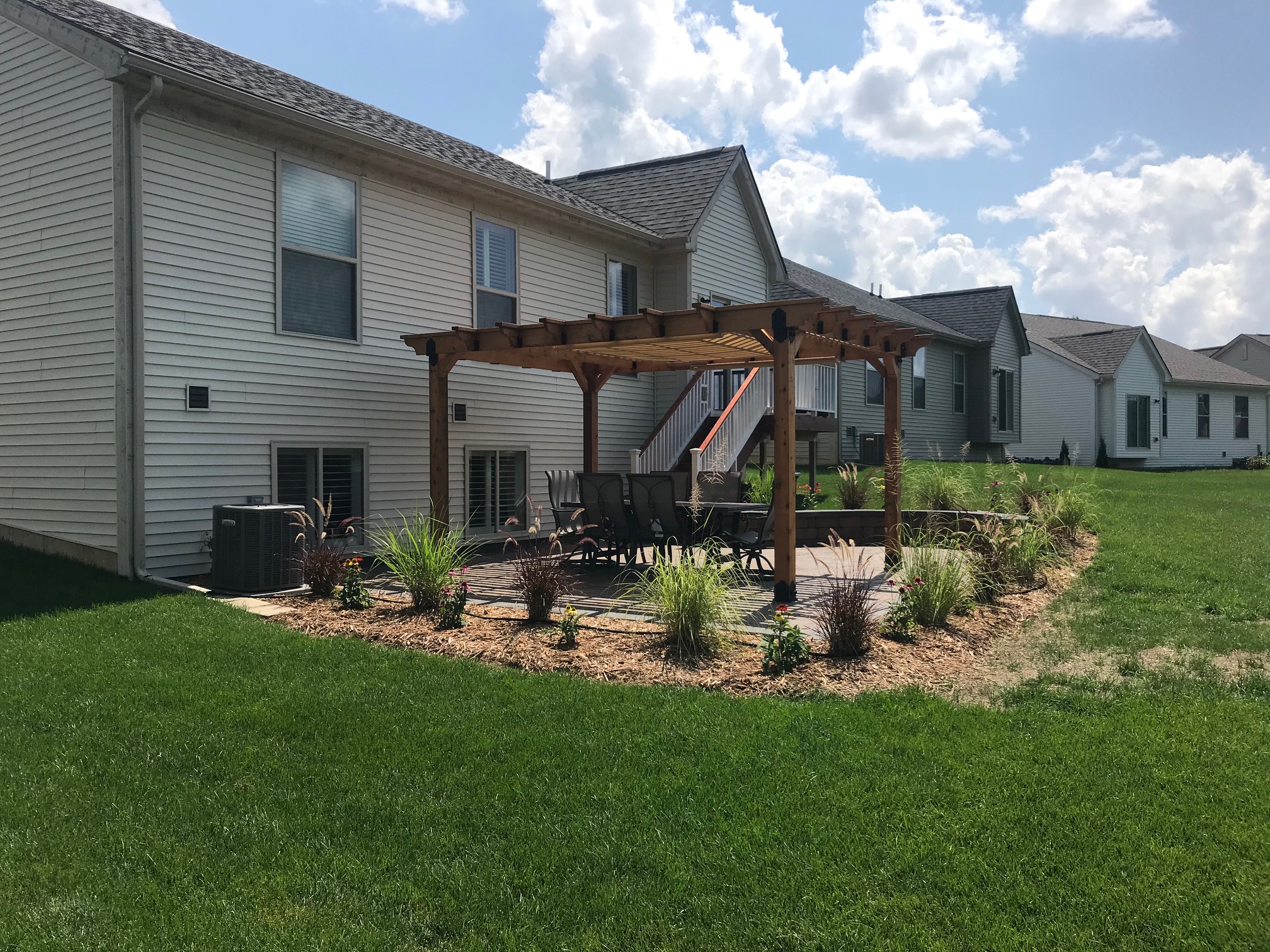 Trees were also added to soften the look of the landscape and to add an element of privacy to the new outdoor living space.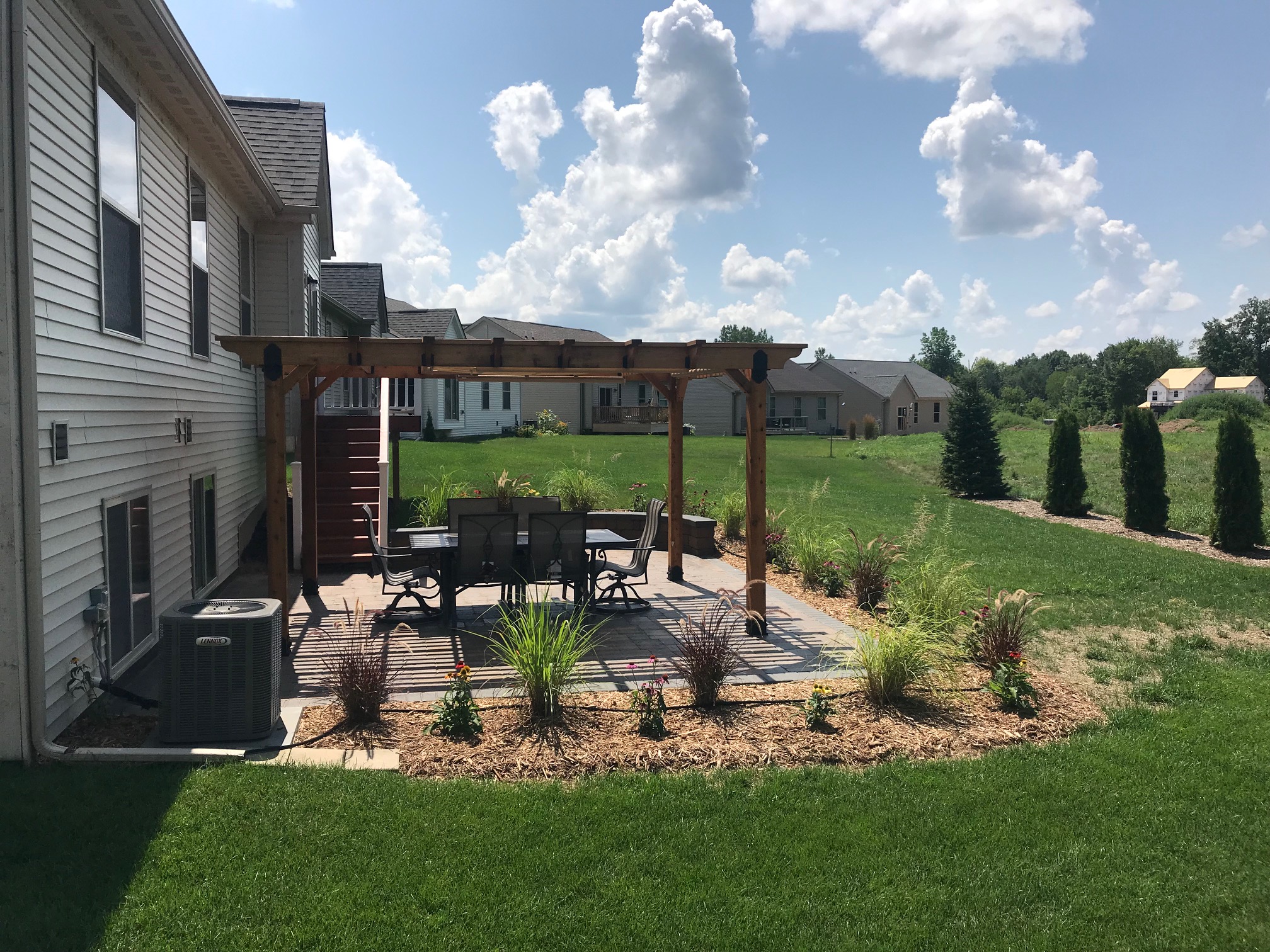 Customer Satisfaction
The customers are extremely happy with the work done by the Twin Oaks team of experts. They love how the back of their house feels now, and they are truly enjoying their new outdoor space.
Twin Oaks Landscape is proud to offer landscape design solutions for our customers. We love to enjoy Michigan's great outdoors, and want you to be able to enjoy it too. Contact Twin Oaks today to find out how we can help improve your outdoor space.
"We recommend Twin Oaks to any entity looking for a full-service, talented, and responsive provider."
Therese Mahoney
Secretary/Treasurer of Doral Creek Condominium Association, Ann Arbor, Michigan