Professional Seasonal Clean Up Services for Your Home
When the seasons change, it's always time to have something done to your yard to make sure it' in tip top shape for the next few months. But sometimes tasks can be long and tedious and you simply don't have the time to do a thorough clean-up or seasonal landscape of your yard. But that's why professionals who do seasonal clean-up services are great to hire and can do the things that might be difficult to do on your own, and can give your Ann Arbor MI yard an even better look when you look out the window at it.
Fall Cleanup Services
As winter is approaching, fall is the time to start preparing your yard so that your grass is healthy when spring comes, and all the other features of your landscape are protected against harsh elements. Professional seasonal cleaners can do the following: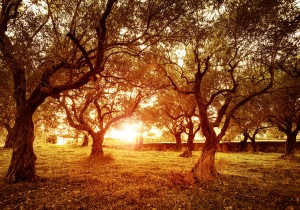 1. Get rid of the dead leaves on your ground and make sure they don't linger around till spring.
2. Get rid your yard of excessive bad weeds that could go to seed over the winter and pop up in force in the spring. On top of that, sometimes bugs or other small pests like to find homes bushes or even possibly in wooden fences in your landscape, and professional seasonal cleaners can trim the shrubs and coat the fences with protective spray to rid them of pests.
3. Clear debris that might have fallen on your roof or that has left a huge mess, fertilizing your lawn, and putting down mulching to protect it.
4. Clean out your fish ponds and giving you advice on how to check on them in the winter.
Spring Cleanup Services
After the cold Ann Arbor MI winter has passed by, it's time to give the professional seasonal cleaners a call again to get your yard ready for the spring and summer appeal. If you had a fall clean-up done on your yard, the cleaners may not need to do as much as they would otherwise, but the spring clean-up still usually entails a little more tasks than the fall clean-up. For this seasonal clean-up, usually the cleaners will:
1. Remove any debris or leaves that may have found their way to your lawn.
2. Put down new grass seeds if there were any activities in the winter that may have left bad areas of your lawn.
3. Aerate your yard so that the grass can grow evenly and not have any areas where thick sod or mulch would choke the growth or give it a dead appearance.
4. Mow your lawn so that it looks good and is ready to start livening up.
5. Apply more weed control or pest control within your yard or on your sidewalks in case more weeds have sprung up or more pests have found a home in your yard.
6. Redoing your rock or tree beds, possibly planting new trees, flowers or shrubs in your yard to add more color to it.
Get your yard looking its absolute best with custom landscaping solutions from Twin Oaks. Find us online at https://www.twinoakslandscape.biz/, visit us in Ann Arbor, MI at 4100 South Maple Road, or call us at (734) 213-6911.