May 12, 2015
When it comes to foundation issues, things can easily go unnoticed for quite some time before you realize there is a problem. The problem that many homeowners tend to face would be issues revolving around the foundation of their home. The foundation is one of the most important aspects of any building, simply because it is the structure that helps to keep the home secured and upright. When you begin experiencing foundation issues, you may deal with leaks, cracks and even the shifting of your whole house. Thankfully, for those living in Ann Arbor MI, lawn maintenance can easily help to keep these problems at bay.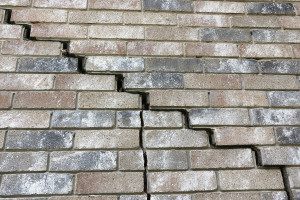 Why Lawn Maintenance is Important
The reason lawn maintenance is so important for those living in Ann Arbor MI is because it can help you to find and correct any problems with your foundation. Most foundation problems can easily go unnoticed, and having an expert who is constantly working around the home where the foundation is would be a great way to be alerted if there is something wrong. Another key benefit to having this type of work done is that the lawn professionals can help to steer water and other problems away from the house with simple landscaping and tools.
For example, the lawn experts can help to pitch the lawn away from the home, and this can help to prevent excessive rainwater from going towards the house and leaking through the foundation. You will find that there are many benefits to hiring experts in the Ann Arbor MI area, so be sure to consider these things for yourself before doing the work on your own.
Expert lawn care professionals can help to landscape around the foundation to prevent water flow from entering the walls.
Lawn care experts can professionally pitch the landscape of your property so that rain and other water doesn't go near the house all the time.
The lawn experts can alert you if they notice anything wrong with the foundation while they are landscaping around the home.
Working with the Landscaping Experts
You can see that there are quite a lot of benefits that will come with having professionals doing all of the landscaping and gardening around your home. Because this type of work can also be quite difficult, it might be a better choice to have someone else do it all for you to save yourself a lot of time and energy. You will still get a gorgeous lawn without all of the work involved. When it comes to foundation problems that you're currently facing, the professionals can also help to gear the landscaping so that water and other issues are resolved so that this is no longer something that you need to worry about all the time. The best option for most homeowners is to be working with the experts when it comes to their lawn care and maintenance at home. The professionals will do a great job of keeping your lawn and foundation looking its best.
Get your yard looking its absolute best with custom landscaping solutions from Twin Oaks. Find us online at https://www.twinoakslandscape.biz/, visit us in Ann Arbor, MI at 4100 South Maple Road, or call us at (734) 213-6911.
"We recommend Twin Oaks to any entity looking for a full-service, talented, and responsive provider."
Therese Mahoney
Secretary/Treasurer of Doral Creek Condominium Association, Ann Arbor, Michigan