September 27, 2015
Preparing your property to take on excess storm water during the rainy season is a big project for any homeowners. You want to keep storm waters away from your home, but you do not want to fortify your lawn too much. There is a fine balance to strike on your property between storm water management and creating a virtual moat around your property. This article explains how you can manage storm water withou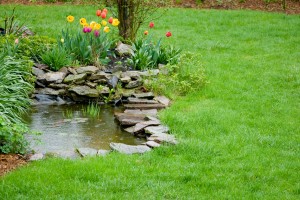 t making your lawn appear to be uninviting.
#1: Use Grooves And Channels
Grooves and channels cut into your lawn will lead storm water away from the house in the direction of the channel. You are not cutting large holes in the ground that will remain open, but you are creating a channel that can take on quite a bit of water all at once. Every groove and channel should be filled with stones, and the stones will filter the water as it rushes past your house. You may send the water out of your backyard, or you may create a retention pond on your property for the storm season.
#2: Build A Retention Pond
A retention pond is a small space on your property that will hold all the water that runs off during the storm season. The pond need not be large, but the pond must be large enough to hold all the water that is leaving your property. The lawn will freeze over in the harsh Ann Arbor MI winter, and the pond will slowly dry up in the light spring.
#3: Fortify Soil
There are points around your home that must be fortified with railroad ties or stone blocks. Fortifying soil on your property is much easier when you are using strong substances, and must build up the dirt behind a retaining wall before you begin. The wall will hold back all the soil, but the wall is not stable without soil behind it. You will see far less erosion on your property, and you will have a firm grasp on your storm water management needs.
#4: Where Do Your Gutters Go?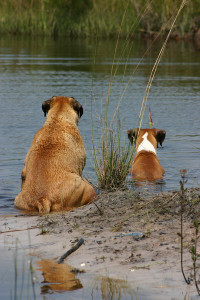 The gutters that surround your home must lead the water to a place that is far from your house. A gutter and downspout that simply empties outside your first floor will flood the basement, and the ground will become saturated during the rainy season. You will have puddles in the lawn that are hard to deal with, and the flooding could spread to the flooring on the first floor of your home. Point the gutters and downspouts away from the house or into a channel.
The runoff from the rainy season will cause major problems inside your home without proper treatment, and you must take every step needed to prevent flooding inside your house. Digging channels or grooves in your lawn will handle many of your problems, but you must be open to more extreme measures if your property has flooding problems. Each step will help you prevent your Ann Arbor MI home from flooding during the wet summer.
Get your yard looking its absolute best with custom landscaping solutions from Twin Oaks. Find us online at https://www.twinoakslandscape.biz/, visit us in Ann Arbor, MI at 4100 South Maple Road, or call us at (734) 213-6911.
"We recommend Twin Oaks to any entity looking for a full-service, talented, and responsive provider."
Therese Mahoney
Secretary/Treasurer of Doral Creek Condominium Association, Ann Arbor, Michigan