March 26, 2016
The snow is slowly starting to melt, and spring is on the way. While there are still some cold days ahead in Ann Arbor MI, it is not too early to begin thinking about soil preparation for the upcoming season.
Make a Plan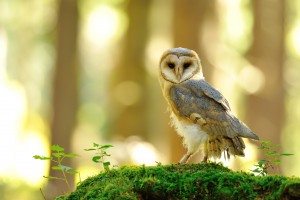 Before you break out the tiller and fertilizer, you should make a plan for what you want to accomplish in your yard or garden this spring. Think about what areas you want to improve upon from previous years, what new plants you might want to grow, and how you plan on using your outdoor space in the upcoming months. Consult your local Extension Office, Master Gardner Club, or a reputable lawn care company for ideas on what landscaping ideas and methods are most successful in your area.
Spring Cleaning Isn't Just for the House
Before you can prepare your soil, you have to do a little spring cleaning. Rake your lawn to remove any dead leaves or debris. This will allow air and light to dry and warm your soil. Pull young weeds before they have a chance to firmly take root, remove dead plants and excess foliage, and prune bushes and perennials. Pruning larger bushes and trees has to be done carefully to avoid damaging plants. Consider hiring a landscaping company if you are not comfortable with this task.
Once debris is removed, identify any bare patches in your lawn that may need reseeding. Be sure to keep newly seeded areas well-watered until grass emerges.
Add Amendments
While fall is the ideal time to add amendments to your soil, spring is not too late. Adding fertilizers or well-rotted compost can add an excellent nutritional boost to your landscape plants. Early spring is also an excellent time to add lime if your soil has a pH of less than 6.2. This can be determined with a pH testing kit available at any garden supply store.
Consider New Varieties
Winter damage to lawns and plants is common in Ann Arbor MI due to our extremely cold temperatures. If your lawn seems to struggle getting back to its lush, green state after winter, you may want to consider planting a new variety of grass. A lawn care company can help you decide what type of grass would be best suited to your yard and help walk you through the process of reseeding.
Get Ahead of Weeds
Even though they aren't growing yet, early spring is the perfect time to think about weeds. Add weed suppressant to lawns and garden beds. Apply landscape fabric or mulch to landscaped areas to help stop weed problems before they start. Black plastic is also a good option for areas you will not plant until later. This suppresses weeds, warms soil, and can attract slugs that damage plants.
No matter what the groundhog says, now is a perfect time to think about preparing your lawn and landscaping for spring. A little planning and preparation can go a long way in making this year your lawn's best one yet!
Get your yard looking its absolute best with custom landscaping solutions from Twin Oaks. Find us online at https://www.twinoakslandscape.biz/, visit us in Ann Arbor, MI at 4100 South Maple Road, or call us at (734) 213-6911.
"We recommend Twin Oaks to any entity looking for a full-service, talented, and responsive provider."
Therese Mahoney
Secretary/Treasurer of Doral Creek Condominium Association, Ann Arbor, Michigan