October 27, 2015
There are few things that are as devastating to a home as water damage following a storm. Most cities have a comprehensive plan to deal with excess water, but families in Ann Arbor MI should also take some time to prepare their home and yard for the wet season. Here is a look at the basics of storm water management and what you can do to keep your property secure and your family safe.
Maintain Your Vehicle
One of the most important steps in storm water management is protecting your local watershed from vehicle fluids. Families in Ann Arbor MI must be especially careful during the wet season when it comes to any leaks that would spill motor oil or antifreeze. Those that do decide to change their own fluids should wait until designated hazardous waste removal days to get rid of these products. This includes brake fluid, transmission fluid, windshield wiper fluid, freon, and car batteries.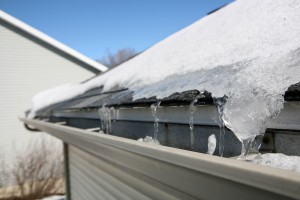 Check Gutters and Downspouts
Maintaining gutters and downspouts throughout your property is one of the best ways to protect the foundation of your home. When water is allowed to collected near the base of a building, it could result in expensive foundation cracks. Gutters and downspouts should be checked and cleaned frequently throughout the wet season. Families should ensure that downspouts are not only free of debris, but that they also lead far away from the home.
Creating Grooves and Channels
Homes in Ann Arbor MI that are especially prone to flooding should have a series of grooves and channels to lead water away from the property. The most basic channel is nothing more than a slight indentation in the lawn that is filled with rocks. These channels must be strategically placed in order to maximize on the downhill movement of water. As an added bonus, grooves and channels that are filled with rocks will further filter the water before it leads off one's property.
Test Your Sump Pump
A sump pump is typically the last line of defense against storm water and could protect one's home from expensive damage. These simple devices are placed in a sump basin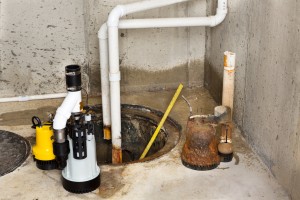 that is designed to collect any water below the home. The pump can then pull the water out of the basin and redirect off of one's property. Sump pumps are designed to withstand years of abuse, but they can be clogged with leaves, rocks, and other debris. Homeowners should test their sump pump just before the wet season to ensure that it is in working order.
Contacting the Professionals
One way to simplify this process is to contact a professional landscaping company well before the wet season to identify any potential problems. Homeowners that are not sure how to create lawn channels or fortify their soil risk damaging their home and lawn. Landscapers will also be able to help families with comprehensive storm water management features such as storm retention ponds that will collect water throughout the fall and winter.
Get your yard looking its absolute best with custom landscaping solutions from Twin Oaks. Find us online at https://www.twinoakslandscape.biz/, visit us in Ann Arbor, MI at 4100 South Maple Road, or call us at (734) 213-6911.
"We recommend Twin Oaks to any entity looking for a full-service, talented, and responsive provider."
Therese Mahoney
Secretary/Treasurer of Doral Creek Condominium Association, Ann Arbor, Michigan