Outdoor Patio Lights Attract Customers in Ann Arbor
Restaurants in Ann Arbor Michigan frequently have beautiful outdoor patio dining areas that are used during the day. Perfect temperatures are inviting for diners who prefer to enjoy their meal outdoors. Customers looking for a more casual setting opt for outdoor dining to enjoy the local sights and get fresh air as they eat. Many restaurant owners do not realize these areas can be just as important for evening diners. Restaurants that have not installed outdoor patio lights are missing a substantial business opportunity.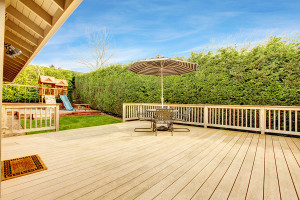 Demographics
With a population of more than 113,000 people, Ann Arbor Michigan is home to the University of Michigan and several other colleges and universities. College towns typically have larger populations of young people and families; 58 percent of Ann Arbor's residents are between the ages of 18 and 44. This means many restaurants and businesses are targeting these demographics, with the median age in Ann Arbor being 28. Ann Arbor has a bustling business scene as well, with large-scale employers as well as small businesses bolstering the local economy.
College Students
College students and recent graduates make up a large percentage of Ann Arbor Michigan's population. Restaurants can take advantage of this by offering outdoor seating areas purposed for studying, large and small groups, and event gatherings. Outdoor patio lights can draw a vivacious and loyal crowd of local college students who are looking for a comfortable place to eat while they socialize.
Families
Local restaurants frequently cater to families, knowing that larger parties of guests can bring more earnings to their businesses. Many families enjoy eating outdoors, knowing that small children will benefit from the fresh air and be entertained by watching the local passersby. Evening entertainment and dining can be a large draw for families, offering a welcome respite from the chaos of a busy day working and tending children, and the relief of someone else cooking and doing the dishes. Informal dining areas with outdoor lighting can be a treat for small children who are able to see the lights on passing cars, streetlights, and brightly lit signs while they are eating.
Romantic Environment
Ann Arbor Michigan has a large group of people who are dating, married, or in relationships. Businesses and restaurants can cater towards these couples by providing beautifully lit outdoor areas that are romantic, secluded, and comfortable. Small overhead lights, candles and tea lights, and tables with a friendly setting can attract couples who are out on a date and looking for a dining experience that is warm and more intimate.
Business Meetings
Business people require a variety of environments based on their professional needs. Closing a deal may entail a more casual and friendly atmosphere, while pitching a proposal may necessitate a more formal and reserved environment. Evening dining offers both opportunities, and a properly lit outdoor patio can welcome business owners and employees.
Restaurants can accommodate a wide array of customers with well-designed seating areas. Outdoor patio lights can revitalize evening dining and bring much needed business into dining establishments in Ann Arbor Michigan.
Get your yard looking its absolute best with custom landscaping solutions from Twin Oaks. Find us online at https://www.twinoakslandscape.biz/, visit us in Ann Arbor, MI at 4100 South Maple Road, or call us at (734) 213-6911.