Outdoor Lighting Fixtures Add Dimension to Your Ann Arbor Home
If you are eager to make your home look more inviting then you should invest in some original outdoor lighting fixtures. The right style can make a simple outdoor space look enchanting and right out of a fairy tale. Of course, you can always pick a more subdued style that will blend easily into the decor. However, why not buy truly incredible outdoor lighting fixtures that will transform your Ann Arbor, Michigan home into an exquisite place to escape?
Understanding the Basics of Design and Outdoor Lighting Fixtures
The right lighting can create a beautiful ambiance in an otherwise basic space. You need to find gorgeous lighting fixtures that will create a warm glow in your space. This is a great way to add dimension and character to an outdoor patio or backyard.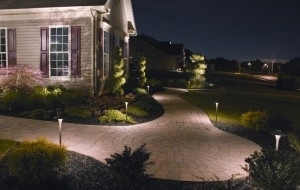 There is no need to take down your light fixtures every time there is a storm because they are designed with durable materials.
It is also a good idea to keep your budget in mind while shopping. You do not want to blow your entire home makeover money on one piece. Consider shopping around for similar looks if you are in love with an expensive piece. There is no reason why should settle for the first outdoor fixture your find if you are patient.
Size is a very important factor. Your new lights should not dwarf the space!
All weather proof lights are also a must. You do not want them to smoke up during a storm.
Easily installation is also something to consider if you are doing this yourself.
Original pieces are always better than cookie cutter catalog style.
If you keep these tips in mind when looking for your lighting fixtures, then are sure to find the perfect models. Your Ann Arbor home will look enchanting in no time, and it will be the perfect excuse to throw a party.
Get your yard looking its absolute best with custom landscaping solutions from Twin Oaks. Find us online at https://www.twinoakslandscape.biz/, visit us in Ann Arbor, MI at 4100 South Maple Road, or call us at (734) 213-6911.