Neighborhood Associations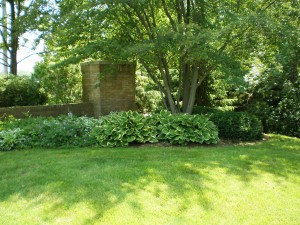 Many contractors cater almost entirely to residential or commercial concerns, but here at Twin Oaks (though we have done extensive work in those areas) we understand the importance of neighborhood associations, and just how stressful it can be to have one of those areas under your supervision. Maybe you own an apartment complex or a group of condos, or perhaps you're the overseer for a local park or pond. These common areas are meant to serve their communities, but if they're treated improperly, or simply ignored/neglected, they can become far less appealing and therefore have considerably less value. If you want to keep these areas looking their best, and there are many reasons why you would, just call Twin Oaks today, and we'll begin working on a custom solution to meet your specific needs.
Softscapes: Creating a beautiful softscape for your common area can been hugely beneficial. Creating a beautiful garden for your condo group or your apartment complex can raise morale among your leasers, raising their level of satisfaction with their living quarters and improving the beauty of your property. Creating a fantastic softscape in your park or by your pond can attract more visitors to the area, increasing its value to the community. At Twin Oaks we'll find the perfect plants to match your application every time. That's our promise to you.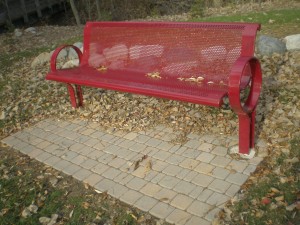 Hardscapes: Well made hardscapes are extremely important for many common areas. If you oversee a park you should consider whether it might be more accessible with a few walkways. Not having to walk through the grass might make the experience of visiting your park more appealing, especially on days following inclement weather. Or, if your park already has walkways, consider their quality. Are they worn or damaged? Are they as safe as they could be? If not, just call Twin Oaks and we'll install brand new walkways, significantly increasing the appeal of your park. If you run an apartment complex take a long look at your driveway. Could it be improved? If so, we can help. These are just a few of the many hardscapes we offer.
Maintenance: Proper maintenance is extremely important for common areas. Neglect it and you will lower the satisfaction of visitors to the point that those areas might soon be considered unappealing or not worth utilizing. Fortunately, Twin Oaks can help you keep your common area looking beautiful and clean, no matter what.
Solutions: Is your common area retaining too much water? Are your plants not looking especially fresh? Twin Oaks can help with custom solutions tailored to your specific issues and the realities of your application. Plus, there's more. Give your common area a centerpiece with a beautiful water feature, or install outdoor lighting to increase the area's security and usability. At Twin Oaks, we can do it all.