August 15, 2014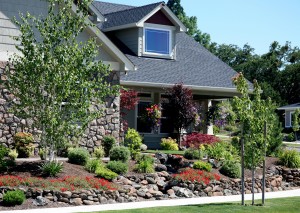 Your home is your castle, and one of the most important elements every castle needs is privacy. However, most people do not want to wall off their homes with high fences in order to achieve the desired level of privacy. Instead, many people in this day and age are searching for more aesthetically-pleasing ways to increase their home's levels of privacy. If you want to give your home more privacy and increase its curb appeal at the same time, then look into the many natural methods you can use to achieve a greater level of privacy for your home.
Fencing
Although fencing may not be inherently natural, there are some great ways that you can use landscaping to make your fences look natural. Lots of homeowners are now using vines and other climbing plants to achieve a natural look with their privacy fences. Using plants to mask a privacy fence is a great way to achieve privacy for your home without making it appear unappealing.
Natural Privacy Screens
Of course, many homeowners choose to avoid fencing altogether in a bid to make their yards as natural as possible. Luckily, there are many ways to create natural privacy screens that require no fencing at all. Try one of these methods if you want to achieve a greater level of home privacy in the most natural way possible.
Trees
Trees are one of the most popular ways to shield your home from prying eyes. Not only do they look beautiful and block the view, but they also help to shield your house from outside noise that seeks to invade the sanctuary of your home. Well-placed trees will also help to shade your home, reducing energy costs during long, hot summers.
Shrubs and Bushes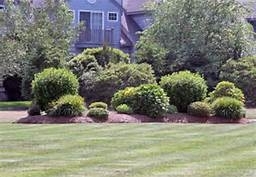 Many homeowners decide to plant shrubs and bushes to create natural privacy screens. These can be planted around the perimeter of a home to create a natural form of fencing. They can also be planted around the patio or other gathering spaces in your yard to create added levels of privacy around your home. Keep in mind that most shrubs and bushes will need regular pruning to look their best. Select slow-growing varieties if you want to keep maintenance down to a minimum.
Potted and Hanging Plants
If you have a deck, one of the best ways to achieve a greater level of privacy is to use a wide variety of hanging and potted plants to shield it. This will not only give you the added privacy that you desire, but it will also create a lovely space that is very enjoyable for your family and guests.
Make the Right Choices
When creating the best privacy plan for your home, it is important to work with a quality landscaper. Good landscapers will know all the best varieties of plants to use in your area. They will take in account your privacy needs as well as your home's natural landscape to create a beautiful look that will give you all the privacy you desire.
"We recommend Twin Oaks to any entity looking for a full-service, talented, and responsive provider."
Therese Mahoney
Secretary/Treasurer of Doral Creek Condominium Association, Ann Arbor, Michigan