Lawn Maintenance Tips for Late Fall
In Ann Arbor, and really all of Michigan, you never really know when it might snow, and when this snow might be around for good. It can go from the 60s to 10 degrees in little more than a day, so as the days turn short and as the fall quickly moves to winter, you need to know how to prep your yard ahead of time. This way, whenever the snow decides to come, you'll be more than ready for it. Many of these tips you can perform on your own, or if you don't have the time, need help doing it or at least would like to see first hand how it is all done, we can assist you every step of the way as a leading lawn maintenance provider in Ann Arbor MI.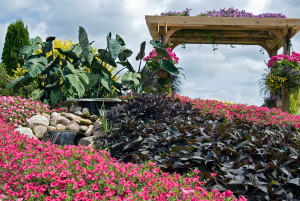 Some steps you need to follow before winter hits includes:
Remove Leaves
Pre-Emergent Weed Killer
Overseed When Necessary
Remove Leaves
Falling leaves are a hassle to handle. If you only had to rake up the leaves once and be done with it that would be nice, but you don't. However, it is important to stay on top of this as leaves can carry disease. Left under the snow for months at a time, it can affect your lawn and cause problems further on. It can also spread the disease to local plants such as shrubs and bushes. So, make sure all of your leaves are picked up and disposed of. This also helps improve the amount of sunlight and oxygen the grass receives as well.
Pre-Emergent Weed Killer
There are always those weeds that seem to pop up first thing in the spring time. Some years are worse than others, but if you protect yourself and set yourself up for success, you won't need to worry about these issues for the rest of the year. By laying down pre-emergent weed killer, it can kill off any roots or weed seeds lingering around the lawn. Many of these come with a "weed and feed" recipe, so your grass receives plenty of nutrients while laying dormant under the snow.
Overseed When Necessary
Do you have a patch of lawn that is underperforming? Now is the time to oversee it and to prep it for the spring. This gives it plenty of time to burrow into the soil and, as the temperature slowly starts to warm up, you won't have to wait as long for the grass to grow as it starts to emerge just like the rest of the lawn from the spring thaw. This is also a good time if you don't like a certain kind of grass growing to change it with a different variety. Of course, this can be difficult to do on your own. As a lawn maintenance provider in Ann Arbor MI, we can assist you with it.
By following these tips, your lawn will always look beautiful.
Get your yard looking its absolute best with custom landscaping solutions from Twin Oaks. Find us online at https://www.twinoakslandscape.biz/, visit us in Ann Arbor, MI at 4100 South Maple Road, or call us at (734) 213-6911.