Lawn Irrigation Installation Services for Your Ann Arbor MI Home
A sprinkler system that is professionally installed saves you the trouble of irrigating your garden or yard manually. Moreover, it helps you save on water bill expenses. If you are looking for the best lawn irrigation services in Ann Arbor MI, do not only look for affordability. Look for the best quality.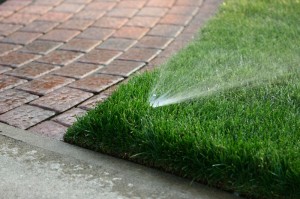 There are many options clients and home owners of Ann Arbor Michigan can choose from when it comes to irrigation systems. There exists complex sprinkler networks and basic irrigation systems. The specific examples include:
Residential sprinkler systems
Commercial sprinkler systems
Automatic sprinkler systems
Lawn irrigation installations for a golf course or your home garden should only be done by trained experts. This is due to the complexity of servicing required to handle the installation of the system.
As an Ann Arbor MI client, how else will you benefit from the lawn irrigation installations companies?
Experienced personnel will fully equip you with essential information on lawn irrigation. Such information may include:
The Amount of Water Right for Your Lawns
This may seem obvious, but a lot of people make silly mistakes when watering lawns. They assume that watering lawns most of the time is more appropriate. This is totally wrong. Excess watering is just as harmful as not watering your lawns at all.
You can try to emulate nature if at all you grow or plants native to your location. Apply the rain patterns as well as the period of time rain lasts in your area.
When watering your lawn, make sure you do it in such a way that both the upper and lower surfaces of the soil get enough water. The growth of moss is greatly encouraged when only the upper surface of soil is soaked. Research shows that the most appropriate amount of water is at least one inch per irrigation session.
Use of Timers
Using timers automates the process of irrigation. Although you may opt for manually turning on your system if you happen to live in a place that receives fair rainfall amounts, making use of a timer will ensure your grass is watered for the appropriate period of time. It is advisable to consult a lawn irrigation specialist when looking to install an in-ground system. Do not do it yourself even if you have a slight idea of what is to be done. This is because you may interfere with pipes, drains, or any other pre-existing lines.
Tips for Saving Water
Use a container such as a tuna or a rain gauge to monitor your irrigation system. Turn off the sprinkler when the limit is reached.
Use sweating hose pipes or drip irrigation when watering shrubs, trees, and garden beds. This is because these methods supply water where it is most needed. The root zones.
Irrigation your lawn early in the morning helps grass to withstand the days heat. Watering at a time later than this, in the afternoon, results into loss of water through evaporation. Also, watering at night brings about fungus diseases.
If you do not have sufficient water, prioritize watering according to different plants.