Lawn Care Tips for Homeowners in Ann Arbor MI
Maintaining a healthy lawn is something that just about everyone that owns a house wants, but the reality is that keeping a lawn taken care of is easier said than done. Just about everyone that owns a house says to themselves that they are going to regularly mow their lawn, but things happen and things come up, which prevent some people from getting their yard mowed and their bushes trimmed back. For this reason, here are some tips to help you take great care of your lawn.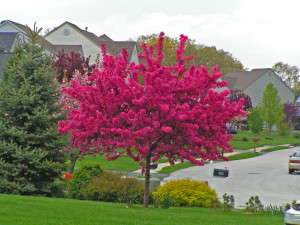 Regular Mowing
* Without a doubt the biggest factor in keeping your yard looking great is mowing it regularly. Regardless as to who does the actual mowing, setting up a schedule to make sure that the yard gets attended to is by far the best way to keep your yard looking great.
Regular Watering
* If you do not have a sprinkler system in your yard, you should put one in or consider getting an above the ground sprinkler system, which is very inexpensive and attaches to the end of a hose. You can set a time with either one of these systems, which will set the water to come on at a given time that you select. Grass, bushes, and trees need regular watering, just like your body needs water to survive and be healthy, so you should absolutely make it a number one priority to get water to the vegetation in your yard on a regular, continuous basis.
Hire a Landscaper
Without a doubt, the best way to keep your yard looking great is to simply hire a landscaping company to come out to your home and take care of your yard. It is a great thing knowing that your lawn care needs are going to be taken care of and that you do not need to get out there on the weekends and take care of the yard. The reality is that most people do not have the free time to take care of their yards each and every week, which is why it can be a huge relief to simply hire a landscaping company.
Selecting a Lawn Care Company
* An often overlooked aspect, and perhaps the most important aspect of taking care of a lawn the right way, is by hiring a company that does great work. The quality of landscaping companies varies greatly, as there are plenty of companies out there that do not possess the require documents, licenses, and insurances to be doing work, which can cause a plethora of problems.
* You can just about bet that these companies will not show up on some days that they were scheduled to do your yard and there is not too much you can do about it except to fire them. Finding a company that is reputable is not too hard, as you can utilize review websites to check out companies in your area. If you live in Ann Arbor MI, for example, you can get on Google and do a search for Ann Arbor MI landscaping companies, which will give you enough information to make a great decision.
Get your yard looking its absolute best with custom landscaping solutions from Twin Oaks. Find us online at https://www.twinoakslandscape.biz/, visit us in Ann Arbor, MI at 4100 South Maple Road, or call us at (734) 213-6911.