Lawn Care Services You Can Depend On
If you dream of maintaining a beautiful lawn on your property but simply don't have the time to do it yourself, you don't have to worry. Our reputable landscaping company can manage all of your lawn care needs, zero exceptions. If you need dependable professional landscaping service in the Ann Arbor MI area, we're the right business for you.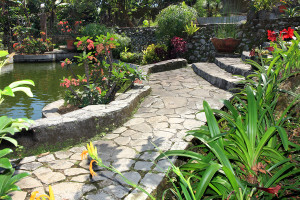 Available Landscaping Services
Some of the many diverse landscaping services we have available for our customers include the following:
Surface pest management
Lawn fertilization
Soil pH management
Lawn aeration
Weed management
Seeding
Vegetation management
Moss management
These services are just a small sampling of what we can do for your property, too. If you have a specific lawn need in mind, let us know. Our seasoned professionals take care of all types of lawn jobs for our customers. If you're frustrated because you're worried about disease in your yard, we can assist you. If you're stressed out because pesky moles are digging your lawn and ruining its formerly beautiful appearance, we can help you, too. We're experts in everything from managing unsightly crabgrass problems to keeping white grubs at bay. When it comes to lawns, there's not much our team of professionals cannot do for you.
Superb Customer Service
Our Ann Arbor MI company truly understands the immense valuable of superb customer service. If you hire us to take care of your business or residential lawn care needs, you can feel secure knowing that you're working with consummate professionals. We guarantee satisfaction here at our company. If you ever find yourself unhappy with the lawn work we provide you, speak to us and we'll change your feelings about the whole situation. Our pros are never through working until our customers are perfectly satisfied with their results. We have a commitment to providing excellent customer service to all of our clients. The pros on our staff are all friendly, knowledgeable, efficient and experienced people who truly enjoying doing their jobs and doing them correctly.
Affordable Lawn Work
Achieving a beauty, flawless and tidy lawn for your home or business doesn't have to cost an exorbitant sum of money. If you're looking for an inexpensive way to keep a lovely lawn, there's no better company to turn to than us. Our lawn services are affordable yet meticulous. If you want all of the benefits of expensive lawn services without any of the drawbacks, then you'll simply adore what we have to offer you. If you're in the Ann Arbor MI area and are diligently searching for high-quality lawn care services that won't break your budget, give our landscaping company a call as soon as possible. We can answer any and all questions you may have about our work. If you let us know what services you're interested in, we can also provide you with quote information. We're eagerly anticipating chatting with you.
Get your yard looking its absolute best with custom landscaping solutions from Twin Oaks. Find us online at https://www.twinoakslandscape.biz/, visit us in Ann Arbor, MI at 4100 South Maple Road, or call us at (734) 213-6911.