Perhaps the most visible financial asset we have is our home.It the first thing visitors see and it is a part of our personality. Our lifestyle is framed by where and how we live.The first thing to attract the visitor's eye is the lawn. A healthy and well cared for lawn and yard show visitors that the owners care about their home and have respect for the neighborhood by ensuring that their investment is appreciated as well.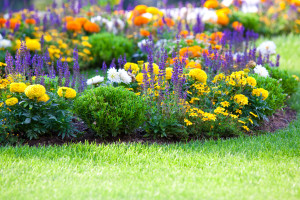 Caring for your lawn saves money and time.
*Today most families are two-paycheck households. This is a reality. Having two family members at jobs means that time together is even more valuable and one way to invest that time well is to have professional lawn care.
* Professional lawn care in Ann Arbor MI is a wise investment for many reasons.
Lawn maintenance experts know how to adapt to change
*The weather has been changing in recent years. The winters are colder and more snow has been falling. Summers have been hotter and more water has been needed to keep soil fertile.
*Professionals in sprinkler maintenance and care of plantings and shrubbery are up to date and ready to respond with weather and hydration related issues. Being able adapt irrigation and soil nutrient conditions will prevent damage from weather extremes.
Professionals know what will grow best and how to keep it green
*Redesigning a lawn or backyard leisure retreat requires a knowledge of which grasses and plantings will thrive in Ann Arbor MI.
* Experts who know soil, shade and water requirements, and are able to help find the best for the property are essential to keeping expenses to a reasonable amount.
Reasons to hire a professional.
*Finding a dependable and experienced contractor is important since the primary benefit of this type of service is to allow the homeowners to enjoy their lawns and yards.
*Reliable and professional companies keep to schedules, maintain contact and keep customers up to date on improvements, recommendations and possible issues that need to be addressed.
Irrigation systems
*Irrigation system design and installation should be part of every maintenance plan and these systems need to be looked after by professionals. Flushing, cleaning and replacement of worn parts keep the lawn hydrated and healthy.
*In dry weather the sensors program for more water and in rainy weeks they cut back. Upgrading sensors and other parts is one of the many benefits of professional help.
Professional lawn care is an excellent investment
*Working with professional lawn companies is a cost effective way to maintain a home's equity value and keep its appearance at its best.
*It is a "good neighbor policy" practice since it will impress the neighbors, help keep the entire block neat and well cared for and make relationships strong.
How to enjoy your lawn and yard
*Leisure time comes hard today and being able to enjoy a backyard retreat or the sight of a green and healthy front lawn and plantings makes homeownership what it really should be.
Landscaping is an important part of owning and appreciating a home.Working with experts is a major part of being able to really get the most out of home ownership.As the weather seems to change more, having professionals to help makes more sense. It's a wise investment in your property.
Get your yard looking its absolute best with custom landscaping solutions from Twin Oaks. Find us online at https://www.twinoakslandscape.biz/, visit us in Ann Arbor, MI at 4100 South Maple Road, or call us at (734) 213-6911.