Lawn Care Experts Can Improve Your Michigan Yard
A well kept lawn says a lot about the people who own the home and most people take a lot of pride in the overall appearance of their home, but the reality is that your yard can look quite a lot better when the lawn care is provided by a professional. Although a lot of people prefer to get out each week and mow their own lawns, a proper lawn care company can sculpt a lawn and get it looking amazing.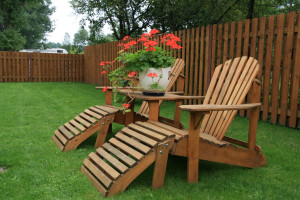 Maintaining Lawn
* Although a lot of individuals tell themselves that they are going to get out regularly and take care of the yard, the reality is that a ton of people just can not seem to meet that commitment, as there are usually tons of other things that people have going on in their lives.
* Because of this inconsistency that is so prevalent when it comes to taking care of the lawn and the rest of the foliage on the property, there is no question that the appearance can start to lack in eye appeal. One of the best parts about hiring a professional landscaping company to take care of your yard is the fact that you will not have to worry about taking care of your yard, and you will know that it is going to be looking in top shape.
* There are also a ton of advantages in hiring a proper landscaping company in the fact that they are professionals who specialize is sculpting lawns, and the bottom line is they are more qualified to build a beautiful lawn. There are far more options that can easily be achieved by hiring the right landscaping company, which is why this is such a viable option for so many people.
Hiring the Right Company
* Although it is a wise decision to go out and hire a great landscaping company, it is very important that you find a business in the area that has a great reputation around town, and also has good reviews online to back it up.
* In order to find a great company to hire, you can take to the internet and do a search in your area. For example, if you live in Ann Arbor MI, you would want to head over to Google or another search engine and do a search for "Ann Arbor MI landscaping companies". This should deliver some results that you can look through, which should also have ratings and detailed reviews attached, from other people that have done business with such companies.
* If you are not able to find reviews from other people online, there is a good chance that they are not very reputable, as just about every business has ratings online these days, so you should definitely stick with a company that you can properly research. It is also imperative to make sure that they have all of the right licenses, insurance, and permits to be doing work on your property, as there are a lot of companies out there that are currently operating illegally.
Get your yard looking its absolute best with custom landscaping solutions from Twin Oaks. Find us online at https://www.twinoakslandscape.biz/, visit us in Ann Arbor, MI at 4100 South Maple Road, or call us at (734) 213-6911.