Lawn Care Can Improve Your Home's Curb Appeal
Though most people know the expression eye candy, it is usually used for people, not lawns. Maintaining your lawn is not only an example of vanity; a healthy lawn is beneficial for the environment. People derive benefit from well-preserved grasses, shrubs and trees. Taking care of your lawn not only adds curb appeal from a visual perspective, but also a health benefit.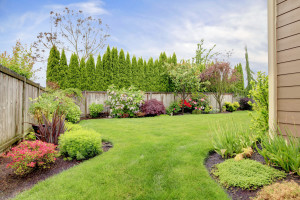 BENEFITS OF A MAINTAINED LAWN
In Ann Arbor MI, when your lawn is in excellent condition, you and your family have a beautiful outdoor space to utilize. That same lush sea of green also increases the property value of your home and value in your neighborhood.
A well-kept lawn also offers an enormous amount of benefits to the environment. With a deep root system in place, it provides control for runoff and erosion. Additionally it improves water purification; namely, the water that seeps into the subsurface is cleaner and healthier. Residents of Ann Arbor MI know the importance of fresh, clean water in conjunction with creating lawn appeal with preventive maintenance.
Another idea to keep in mind is that lawns have the capability of trapping over 12 million tons of specific particulate matter such as dust and molds making it easier for people to breathe, even in an urban development. A lawn that is in good condition can also help cool your yard, which helps to keep air conditioning bills down during the hot summer months.
WHAT CONSTITUTES GOOD LAWN CARE?
Simply mowing and raking your lawn is not enough to keep it in good condition. You need the correct level of moisture at the right time of year to create a lush lawn with deep roots. Application of pesticides and herbicides that are environmentally friendly also help to keep unwanted pests away. Good lawn care services are not only effective, but safe.
ECONOMICS
Though one might think it is an expensive endeavor maintaining a lawn, it usually weighs out evenly in the end. The upkeep is fair less than trying to redo an entire lawn that has died. Not only is a dead lawn an eyesore for the homeowner, it also can devalue the neighborhood itself. With regular maintenance, a beautiful green lawn is worth the investment. A fantastic way to cut those financial corners is to talk with your neighbors. Often companies will work a special deal for recurring customers, especially ones that were derived from word of mouth. The best companies will work with clients both old and new to achieve and maintain their loyalty.
CRUNCH THE NUMBERS
When deciding to sell your home, one of the most important factors a potential buyer considers is the condition of the yard, as well as the rest of the landscape. If the yard looks like it has not seen a lawn mower since the beginning of the 20th century, or if there is dead grass and bald patches, it can be the difference between making the sale or not. Making your lawn as visually appealing as possible not only adds curb appeal, but ups the potential and value of your home.
Get your yard looking its absolute best with custom landscaping solutions from Twin Oaks. Find us online at https://www.twinoakslandscape.biz/, visit us in Ann Arbor, MI at 4100 South Maple Road, or call us at (734) 213-6911.