Landscaping Ideas for Your Ann Arbor Yard
Without question, having a great looking yard that has a lot of eye appeal is something that we would all like to have, as it looks amazing and says a lot about the people that live at the residence. However, there are literally so many ways that you can design your yard that it can be incredibly difficult to decide how you want to set it up. Here are some great landscaping ideas that you might want to consider integrating into your property to get your yard looking the best that it can be, which you can have accomplished by hiring a high quality landscaping company to do the work for you.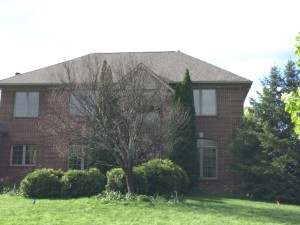 Fountains and Ponds
* One thing that truly makes a yard look great is putting in a pond of some sort, or by adding fountains into the foliage in your yard. This can be accompanied with various stones, statues, benches or pretty much anything else that you can think of. A nice two or three water fall drop fountain looks amazing sitting up against a tree with some bushes around it and putting in a small pond with some coy fish is a great idea as well.
*Both of these systems have pumps that shoot the water back up to the top of the system, recirculating the water constantly, so there needs to be access to a power line, which is typically hidden with various techniques with a cord being run to the nearest outlet.
Walkways
* There are all sorts of walkways that can be added to your yard, with stones, tiles, and a ton of other materials that can protrude into any area of your yard. You may have paths throughout your yard already, but you would be shocked how much better they can look by upgrading it to a new type of material and design.
Plants and Trees
* There are so many different combinations of flowers, various plants and trees that can be put in your yard that it is almost infinite. The best way to find a great combination that will fit your backyard is to work with a company that can help you come up with some good ideas. You can bounce around some landscaping ideas for various flower combinations, which can be put up in something like a new flower box, or simply situation anywhere in the yard, such as stretching up a walkway. You can get incredibly creative during this process and ultimately come out with a yard that is fully customized to your personal tastes and preferences.
Locating a Company
* One of the most important aspects in obtaining the perfect yard that you want is to hire a great company that will do an outstanding job. Finding a high quality company used to be easier said than done, but we now have the internet to use as a tool to sift out the bad companies. A great way to find a good company is to do a Google search for landscaping companies. For example, Typing in "Ann Arbor landscaper reviews" will point you in the direction of some review sites that will have ratings for landscaping companies in the Ann Arbor area.
Get your yard looking its absolute best with custom landscaping solutions from Twin Oaks. Find us online at https://www.twinoakslandscape.biz/, visit us in Ann Arbor, MI at 4100 South Maple Road, or call us at (734) 213-6911.