Landscapers You Can Trust in Ann Arbor MI
Hiring a landscaper that you can trust is essential in order to know that your yard is going to be taken care of and to void yourself of any liability that could result from hiring landscapers that do not have the proper business licenses and insurance. However, even businesses that are fully registered and have all the proper permits and licenses can and will do shady things on a regular basis, such as not showing up on certain dates without you even knowing. This is common practice and often time's people end up paying for services that weren't delivered, which is why it is very important to hire a landscaper that you can trust will do high quality work.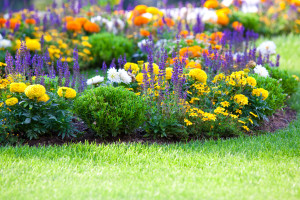 Hiring a Landscaper
* In order to find a great landscaping business, the best strategy is to utilize the internet, as there are a ton of reviews online of various businesses that do landscaping. This is hands down the best course of action when looking for a landscaper to work with, because you can read about the other experiences that people have had with different businesses located near you. This will give you a good idea as to who you should contact for potential service and who you should stay away from.
* A big concern that a lot of people have is their landscapers not showing up when they were scheduled to, which is hard to tell if they came, due to the fact that most people are away from the home for the majority of scheduled landscaping dates. For this reason, it is a good idea to ask whether they have a policy to prove that they were there and did the job that they were paid to do. A great deal of companies these days will mark a card that states that they were there, which will indicate to the customer that they did in fact come to the property and do the job. This is a big relief for a lot of customers who have been dissatisfied with companies in the past that said they were going to show up and clearly did not.
Locating a Company
* In order to find companies in your area that have good reputations, you should use a search engine on the internet and look for companies in your area. Simply apply your city and look for reviews and ratings and read through the descriptions that people have read. For instance, you can do a search for landscaping companies in Ann Arbor MI if you live in the general area.
* This should lead you to some sites that have ratings and reviews that illustrate the quality of the landscaping companies in the Ann Arbor MI area. Once you have found some companies that have good ratings, you can go ahead and give them a call and hire a company to take care of your landscaping needs.
* It is also a good idea to stay in frequent contact with the landscaping company you have hired, in order to stay on the same page.
Get your yard looking its absolute best with custom landscaping solutions from Twin Oaks. Find us online at https://www.twinoakslandscape.biz/, visit us in Ann Arbor, MI at 4100 South Maple Road, or call us at (734) 213-6911.