Landscapers You Can Rely On
Has your yard become overgrown and anything but pretty? Have you become frustrated with the way that things are looking there, and are you ready to make some changes to your place? If so, then you will want to make sure that you hire landscapers who know what they are doing. You will want to hire the best company in Ann Arbor MI. You will need to know that the company that you go with will make sure to make your yard look beautiful. You will want to make sure that everything will go just how you want it to, and that you will end up with a yard that you love.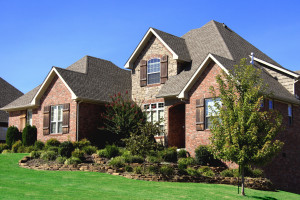 Why You Should Go With Us For Your Ann Arbor MI Landscaping Needs.
1. We are a company who knows what we are doing when it comes to landscaping. We know that that is important to you. We know that you will not want to hire someone who has no experience doing this kind of thing. We are a company who you can trust with the work that needs to be done. We are there to make your yard be a beautiful place where you can relax and have a good time.
2. We will get the work done in less time than a lot of landscapers. There are people who will just take their time and not try to get the job done quickly for their clients, but we care about doing the job in as little time as we can. We know that you've been frustrated with the way that your yard has been looking for long enough, and we want to give you a good change. We want to make your yard look beautiful for you again in as little time as we can.
3. We will listen to your needs and try to make everything happen that you want to happen. Whatever it is that you want in your yard, and however you want your yard to end up looking, we will take all of your thoughts and ideas into consideration. We care about what you want, and you can know that we will try our hardest to give it to you. We'll do everything that we can to make sure that your yard is something that you love once we are through with it.
So, if you have been debating having your Ann Arbor MI yard taken care of, then you are going to want to hire us for the job. You are going to be pleased when we are the ones who work on your yard. You'll love the way that we get things looking. You'll love that we work alongside you to make everything happen. And, you'll especially love how beautiful your yard will end up looking once we have finished with the work. There will be no more feeling ashamed of your yard for you. You'll be able to feel great about it once we are through with the landscaping.
Improve your car with accessories and appearance modifications from Z-One. Find us online at http://www.z-onetoledo.com/, visit us in Toledo, OH at 1412 West Alexis Road, or call us at (419) 478-3402.