Landscapers for Your Ann Arbor MI Home
If you want the appearance of you home to always be at its best, and if you want your house to stand out from all of the homes around it, then you are going to want to hire some landscapers to come over to your place and to take care of things. Your home will benefit from having some professional people come over and do your landscaping. Your yard will look a lot better when the landscapers are through with it. You shouldn't have to deal with a yard that is plain and boring if you want to stand out among your neighbors. Instead, you can hire someone to come over and get everything looking amazing for you.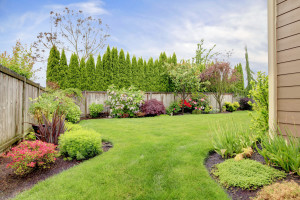 Why You Should Hire Someone To Do Your Landscaping In Ann Arbor MI
There are many reasons why you should hire someone to do your landscaping, but one of the most important is so that your home can be set apart from all of the others on your street. You are going to want your yard to look different from your neighbor's yard. You will want it to stand out and to look beautiful.
Another reason that you will want to hire landscapers to take care of your yard is so that it will look well maintained. Not only will you want to stand out from the people around you, but you will also just want to make your house look well taken care of. Your yard deserves the best of care.
And, finally, you will want to have some landscaping done at your place so that you can feel good about your yard. You will want to have this taken care of just for you. You'll want to have everything done to your tastes and preferences, so that your yard can be a bit of a sanctuary for you. You'll love to sit out in your yard and enjoy the beauty of it once it has been landscaped.
So, when you are thinking about all of the benefits of hiring someone to take care of your yard and the landscaping that you want to be done to it, then you are going to want to hire us. You are going to want to use our company for all of your landscaping needs in Ann Arbor MI. We are people who know what we are doing, and who will treat your yard with respect and care. When you hire us to work for you, you will have the confidence of knowing that we will get the job done right. We will get your yard looking just like you want us to. We will make it unique from the others around it, we will make it look kept up and beautiful, and we will do everything just the way that you want it to. By the time that we are finished taking care of your yard you will have a place that you can feel truly great about.
Get your yard looking its absolute best with custom landscaping solutions from Twin Oaks. Find us online at https://www.twinoakslandscape.biz/, visit us in Ann Arbor, MI at 4100 South Maple Road, or call us at (734) 213-6911.