Landscapers Can Improve Your Ann Arbor MI Home
There is no question that a great looking lawn says a lot about the residents of the home and the majority of people want their lawns looking great, but few want to actually put in the vast amount of time and effort that it takes to maintain a yard and have it looking spectacular. For this reason, it is a great idea to contact and hire a landscaping company to take care of your yard, either for a onetime thing, or for regular service, especially if you are working full time and have other responsibilities.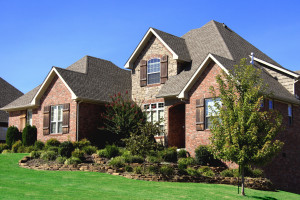 Some Benefits of Hiring Landscapers
* Your yard will end up looking better than if you had attempted to do the work yourself. Many people may think they can get their yards looking great, but the reality is that a landscaping company does this type of work every single day and knows a lot more about working on a yard and there is no question that your yard is going to look better after they take care of it.
* You will have fewer chores to do on the weekly and monthly basis. Taking care of a yard, especially if you want your yard to look good all the time is an incredible amount of work and can be very tiring. A lot of people end up neglecting their yards because they simply do not have the time, but they worry about the fact that their yard is looking terrible. The best part about hiring a landscaper is the fact that you can rest easy with peace of mind, knowing that your yard is going to look great, despite not having the time to get it done.
* A big time benefit of hiring a landscaper that a ton of people overlook, is the fact that you will be avoiding a lot of risky situations by hiring a landscaper. Some people think that landscapers simply take care of the grass and although they do that as well, most landscaping companies take care of the tree work and all things related to maintaining the overall property. This can include getting up on top of the roof, emptying gutters, or cutting down branches from trees. All of this work can be extremely dangerous and if you can avoid doing that dirty work on the regular basis it can be a big time relief. This is particularly beneficial for elderly persons, or those that simply cannot do hard physical labor for any reason.
* Another great benefit is the fact that there simply is a great deal of things that landscapers can do to your house, customization wise, that you just would not be able to do without all of their experience. Most companies are more than happy to get creative with your property and make all sorts of designs to fit your needs.
If you want to hire a landscaping company, the best course of action is to look on the internet for companies in your area. If you are in the Ann Arbor MI area, you can simply do a search for landscaping companies in the Ann Arbor MI area and you should be able to turn up some good options to go with.
Get your yard looking its absolute best with custom landscaping solutions from Twin Oaks. Find us online at https://www.twinoakslandscape.biz/, visit us in Ann Arbor, MI at 4100 South Maple Road, or call us at (734) 213-6911.