Landscape Construction to Transform Your Home's Exterior
Before you design your garden, you have to have a spot ready for the plants. That means building a landscape. That also means preparing an irrigation system. Constructing a landscape is best left for professionals. It will not only pay off in the long run but get every element on the ground in place so your garden can produce at top level.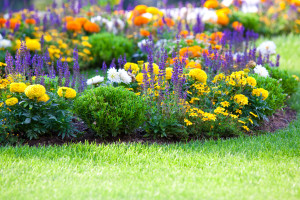 Landscape construction service from our Ann Arbor MI company is an easy way to add more efficiency and beauty to your garden. There are a number of other reasons to incorporate our service into your yard if you haven't already. We create a pleasing design in your yard by installing fences and lumber that function as architectural elements. They are also useful in delineating zones within a yard while serving as focal points and defining outdoor areas for relaxing, eating and entertaining. We also provide structure to attach various plants and creepers allowing you to obtain a great visual view of the garden. We install lights, lawn, decorative rocks, borders and pathways for easy mobility.
Depending on where you live and what you are growing on your property, you might just get lucky and find vegetation that requires less maintenance. However, for most other plants and trees, you need to put some time and energy into watering, pruning and clearing dead branches if you are going to have results to be excited about. A garden without proper system in place will waste a lot of water due to over-spray, evaporation and inability to target important plants. Additionally, it may encourage disease on and around the plants. Our methods are effective for the overall health and look of your garden. Ann Arbor MI landscape construction contractor like ours will provide all you need to keep your garden in the best possible shape. We provide all types of services pertaining to your landscape such as planting, lawn, irrigation, maintenance and much else.
Unless you have turned gardening into a full-time commitment, there is no way your landscape would look good. This is evident in the fact that many property owners have seen their gardens in better shape when they bought the property than it is now. In addition, you need to gain a ton of knowledge about landscape design along the way to produce the expected result. Only a handful are modest about their achievements with an eye for the future. The rest of them need a good, reliable landscape construction service for the garden to become a viable structure are someday.
The hardest part for anyone is finding and managing space in the gardens. Although they are able to create quite a bit of their own yard, they will need to branch out in order to increase its attractiveness. To meet those challenges, our company is well-equipped with ideas and equipments. The essence of our service is to work to transform a neglected lot into a beautiful and healthy landscape so that the landowners get the maximum benefits out of it. In this pleasant deal, all can come out ahead.
Get your yard looking its absolute best with custom landscaping solutions from Twin Oaks. Find us online at https://www.twinoakslandscape.biz/, visit us in Ann Arbor, MI at 4100 South Maple Road, or call us at (734) 213-6911.