Landscape Construction Services for Your Home
Homeowners in Ann Arbor MI take great pride in the beauty of their homes. A big part of the scenery is provided through landscaping. This entails a lot more than basic flower arrangements. Landscaping can consist of more detailed work such as pond maintenance and grooming the area surrounding both above and in ground pools. Professional landscapers are also knowledgeable with time saving procedures for mulching and which types and styles will work best with a specific area. Tree and hedge trimming always produces a risk of danger and often requires a landscape construction company. A beautiful scenery does not just happen on it's own. Hard work and lots of effort is required.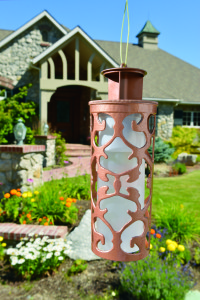 Tree and hedge trimming
A lot of thought and consideration is required any time there is a attempt to trim a tree or hedges. Pros receive training which aims at safety that a everyday homeowner has not received. This entails a lot more than listening to instructors or watching do it your self videos. Professionals have learned procedures that center around safety from experience they have accumulated from performing the task on a regular basis. They are trained how to be aware of their surroundings at all times while remaining focused on what they are doing. They have developed the ability to concentrate on the safety of themselves and those in the surrounding area, while keeping the property and other possessions out of danger at the same time.
Area around the home
The beautiful scenery of Ann Arbor MI is not confined to tree leaves and the color of flowers. Mulch, lighting fixtures, and plant life that surrounds a pool or gathering area can also be used to create a breath taking view. A professional landscape construction company can eliminate the stress of any project, providing you with peace of mind. They can provide information concerning brand names and styles that will deliver the results you are looking for. They also know which methods will save you both time and money.
Pruning
Knowing how and when to go about cutting back your plants can be frustrating if you have never been through the process before or simply lack the time and patience required for the process. It can often be difficult to even differentiate whether a certain plant needs to be pruned if you have not been taught the correct way. Professionals know exactly what to look for. They are able to use signs such as fading color or withering leaves to identify dead or dying stems and branches that need to be removed. They are able to save time by perceiving when a plant can be saved with a few simple snips or needs to be completely removed. They are also aware of which methods and procedures will spring the plant back to life. Sometimes pruning can create more harm than good. If the correct technique is not used, too much can be removed causing the plant to die. If not enough is cut away, the attempt can become a wasted effort failing to provide any results.
Pond maintenance
Private ponds can require a lot of work. There are pump systems to deal with that require specific training and knowledge. A professional landscape construction company will also be aware of any zoning or sanitation codes that are enforced in your area. They can provide information concerning the plant life involved with your a pond and what should be added to provide the results you are looking for. Professional landscapers can give advice concerning which season of the year provides the best opportunity for what you are trying to accomplish with the area of your pond.
Get your yard looking its absolute best with custom landscaping solutions from Twin Oaks. Find us online at https://www.twinoakslandscape.biz/, visit us in Ann Arbor, MI at 4100 South Maple Road, or call us at (734) 213-6911.