January 18, 2023
The best backyards are relaxing and beautiful, and these Ann Arbor homeowners were struggling with getting the functionality they wanted from their backyard. Drainage issues were creating soggy, unusable areas and this family wanted to take the natural slope of their yard and create different levels for entertaining, as well as provide spaces for their dogs.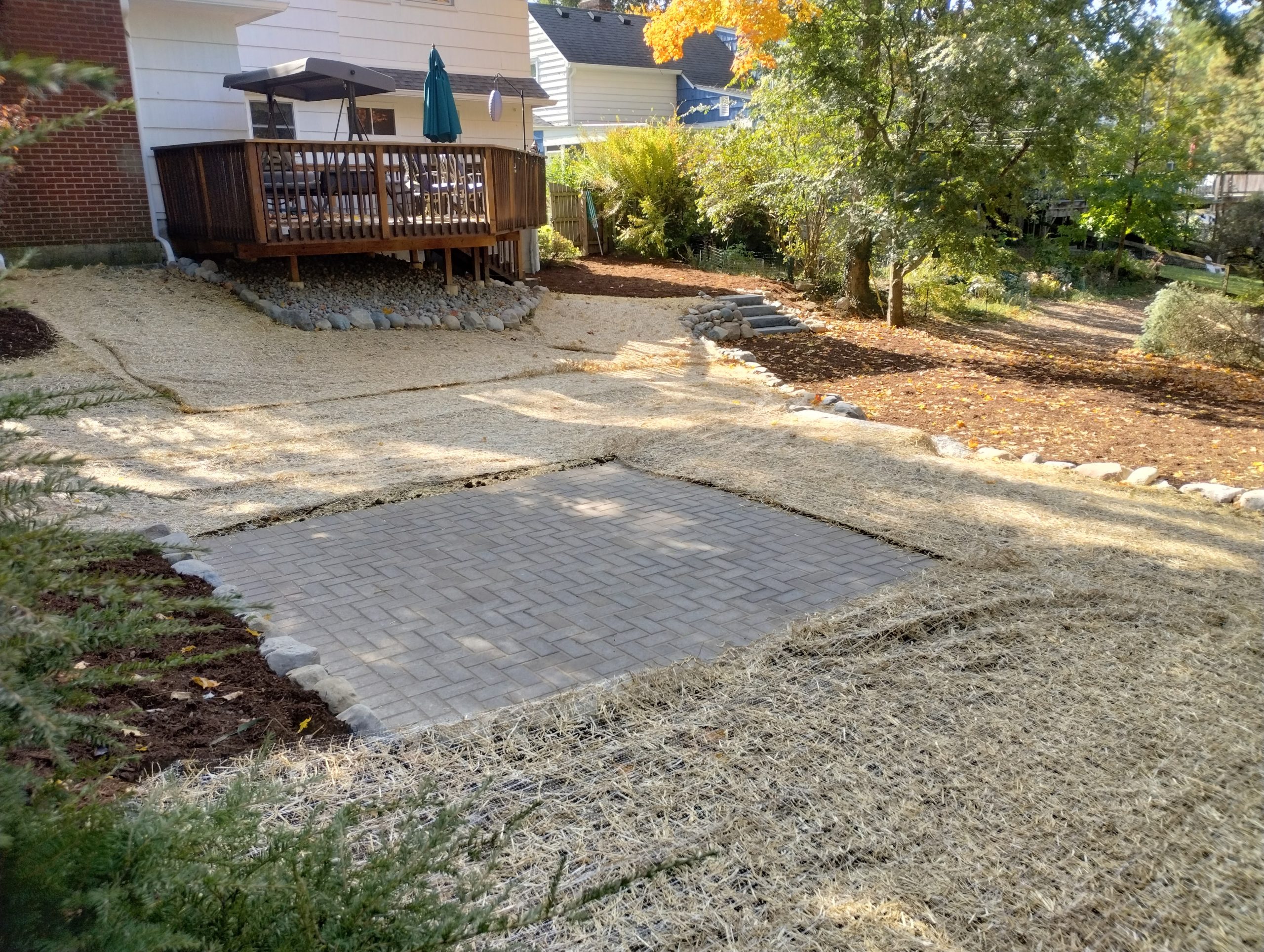 Project Overview
The first thing we needed to address was their drainage issues. We also wanted to design and create a yard suitable for both entertaining and dog-friendly.
This family found Twin Oaks Landscape via a web search and spoke with our experts for some options to capitalize on the elevation changes in their yard and also figure out a way to solve the drainage problems to regain these underutilized areas that were prone to flooding. All the issues were able to be addressed by our landscape design and drainage team.  
The Twin Oaks Landscape Solution
The project was started in March of 2022 and was completed throughout the summer and fall, finishing in November. Our landscape team looked at the drainage problems the homeowners were struggling with and installed swales to divert water away from the home and yard. Because of different elevations, the neighbor's yard was draining into the yard of these homeowners, and that needed to be addressed.  In addition to the swales, stone retaining was used to navigate the elevation changes, as there is a 3-foot difference within the yard. The wall covered the 3-foot change and was approximately 60 feet long when finished. Once the work on the property began, it progressed smoothly with no unexpected issues during the project.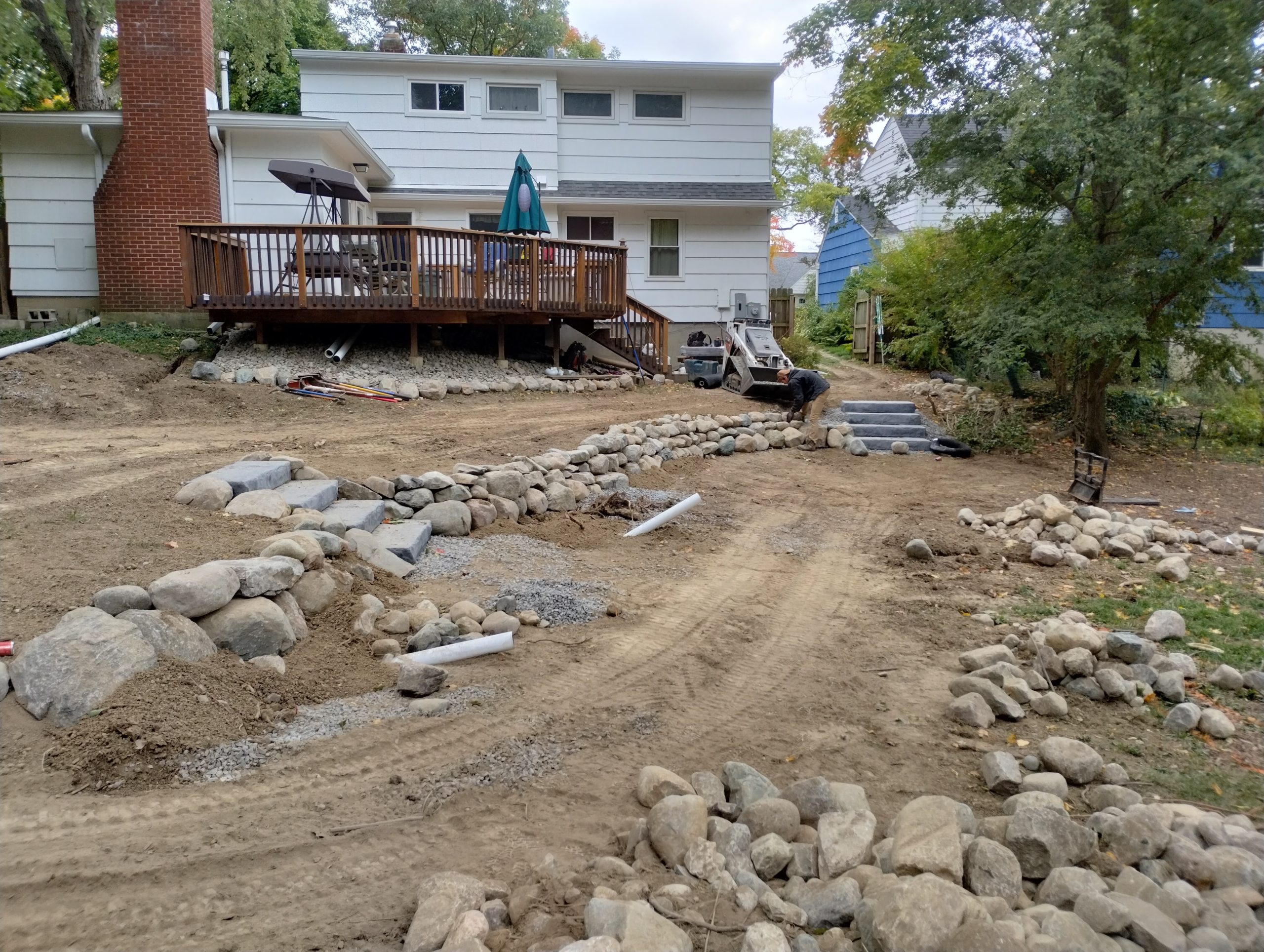 Landscaping Features
Kathy, our landscape designer, worked with the family closely throughout the project to procure and plant special plants and exotic trees. A fun coincidence was discovered during Kathy's work – her favorite professor was related to the family she was working so closely with! Kathy's intricate knowledge of plants, trees, and gardens was integral to the success of the project. Mulch areas were created for the dogs to enjoy, and different levels were created to differentiate between the separate areas of the yard with stone steps between these spaces for functionality and visual transitions.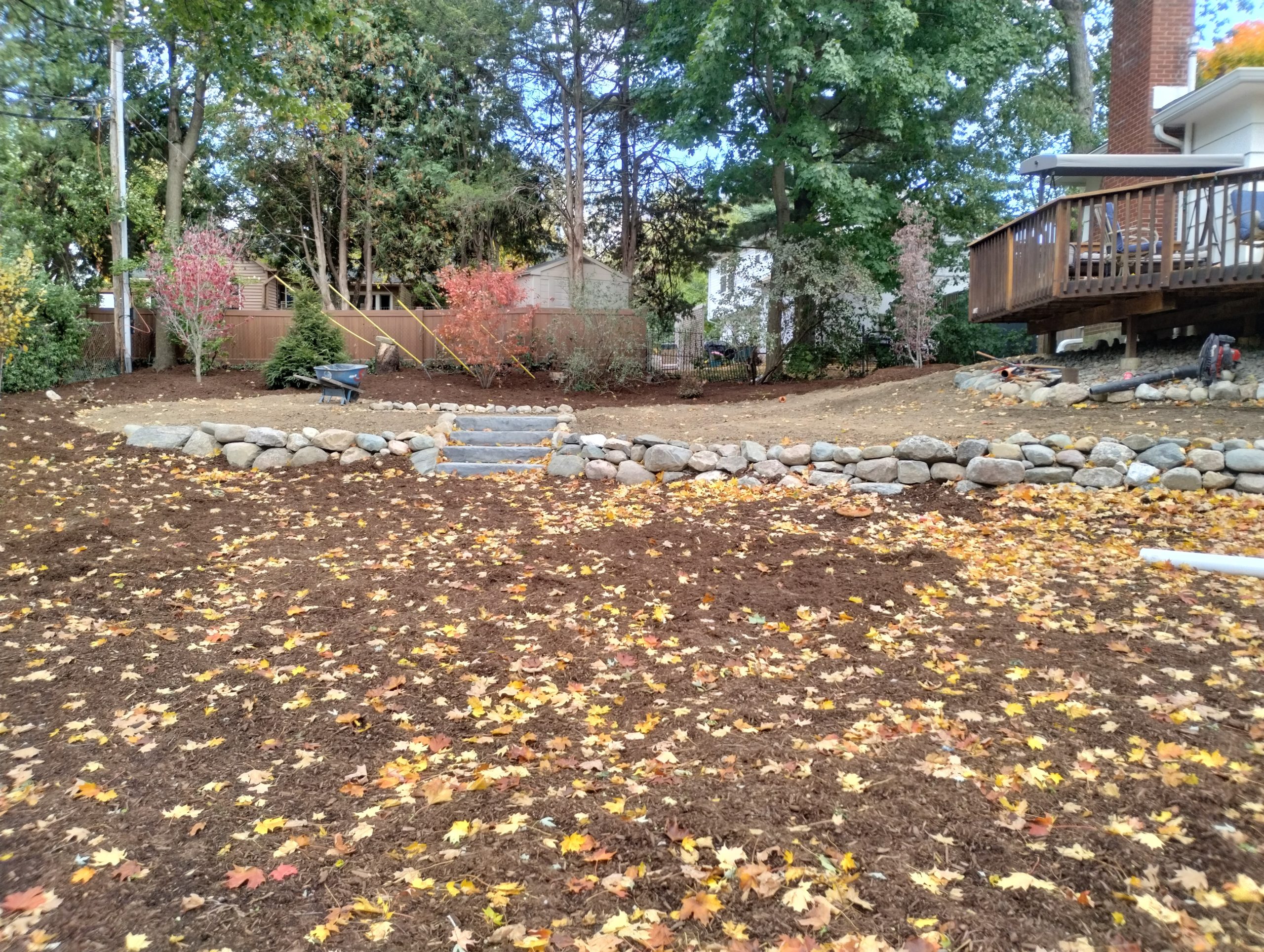 Results
These homeowners were very happy with the outcome of the project and expressed their gratitude to each team member individually. The family, especially their dogs, are enjoying their new, more functional backyard!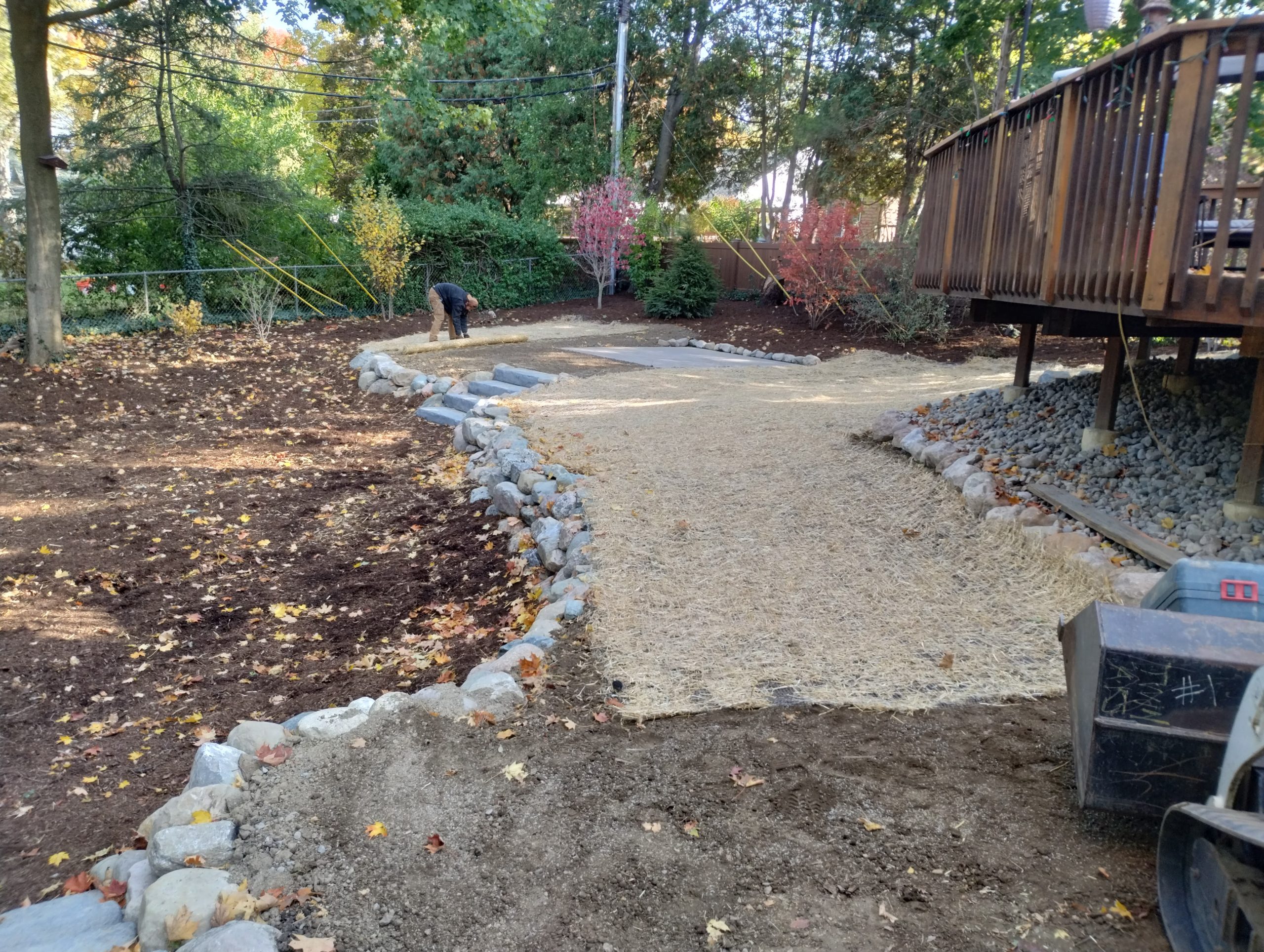 Twin Oaks Landscape is a full-service landscape maintenance provider specializing in irrigation, landscape design, and property drainage. We are a proud member of this community and service both residential and commercial clients alike. To learn more about how we can help keep your property looking its best all year, contact us today. 
"We recommend Twin Oaks to any entity looking for a full-service, talented, and responsive provider."
Therese Mahoney
Secretary/Treasurer of Doral Creek Condominium Association, Ann Arbor, Michigan