October 15, 2015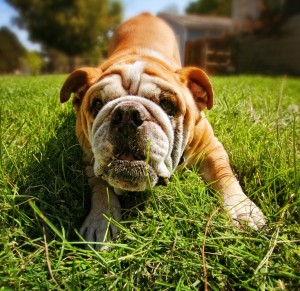 When winter rolls around, you know that you will not be seeing your lawn for several months. While it is buried under the heavy snows, it is natural to worry about whether it will survive the harsh conditions. If you want it to come through will flying colors, there are some smart moves you can make. Here is a look at five steps you can take to keep your lawn's turf viable during the winter.
1. Fertilize Your Turf
One of the most important steps you need to take to get your lawn ready for winter is to fertilize it. Add a fertilizer that contains nitrogen and potash. This will stimulate the growth of the turf and repair the damage caused over the summer. It will also harden the turf to help it survive the winter.
2. Overseed Your Lawn
Another smart move is to overseed your lawn in the fall. This will have a two-pronged effect. It will help to repair the damage done during the summer, and it will also ensure that the maximum amount of turf comes back in the spring.
3. Take Control of the Thatch
Thatch is one of the most harmful factors that can cause your lawn problems over the course of the winter. Thatch is a breeding ground for diseases and harmful pests, and it also causes the turf to have a higher growing point. Lawns with excess thatch will have a hard time surviving the winter. If you want to get rid of thatch, the best thing you can do is to aerate your lawn in the fall. When you aerate your lawn, the plugs that come up will contain microorganisms that will help to break down the thatch.
4. Get Rid of Tree Leaves
You need to get rid of the fallen tree leaves as soon as possible. If you leave leaves on the turf, your grass will not get the light it needs to survive. There are two ways that you can get rid of the leaves on your lawn. You can remove the leaves by raking them or using a leaf blower. However, you can also use a mulching mower with sharp blades to mulch the leaves. You can mulch a layer of leaves up to 15 centimeters deep without harming your turf.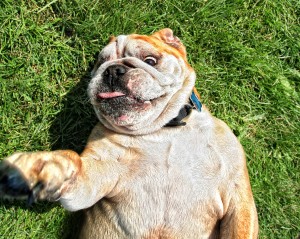 5. Mow as Low as You Can Go
For the majority of the year, you are supposed to avoid mowing your lawn too short. Doing so can damage your lawn. However, the exception to the rule is when you make your final mow of the year. The last time you mow your lawn before the snow falls, you should set your lawnmower at its lowest
setting possible. Doing this will keep prevent your lawn from getting damaged by snow and disease during the winter.
If you follow these five tips, you lawn will come through the harsh Michigan winters with a minimum of damage. It takes some effort to get your lawn ready for winter, but it is well worth your time.
Get your yard looking its absolute best with custom landscaping solutions from Twin Oaks.
Find us online at https://www.twinoakslandscape.biz/, visit us in Ann Arbor, MI at 4100 South Maple Road, or call us at (734) 213-6911.
"We recommend Twin Oaks to any entity looking for a full-service, talented, and responsive provider."
Therese Mahoney
Secretary/Treasurer of Doral Creek Condominium Association, Ann Arbor, Michigan