Keeping Your Lawn Healthy With a Lawn Fertilizing Service
When an individual buys a home, there are many different things that they may or may not think about. One of which involves taking care of the lawn so that it will remain looking vibrant and healthy. Even though the winter time is a great time for taking a break from all of the lawn care cutting duties and responsibilities, the spring and summer is normally the time when people begin to shake off the dust, and take the lawn mower back out to continue these chores.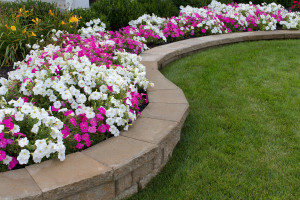 Contrariwise, the owner of the home may prefer to hire a lawn care service to take care of all of their needs. A lawn care service is great for helping homeowners who lead busy lives, and do not have the extra time to take care of their lawns properly when they do spend time in their homes. Regardless to the preference of the homeowner, there are some essential things that they really should know. In specific, the quality of the lawn and its overall aesthetics appeal will often depend on the professional lawn care that it receives.
Going the Extra Mile
Since some homeowners may not have the green thumb that it takes to make their lawn look like green plush carpeting, they will often turn to the professionals who can. This is why so many homeowners may look to a lawn fertilizing service to assist with keeping the lawn looking at its best. With a lawn fertilizer service involved with the overall maintenance, homeowners and their families can expect to see a more vibrant lawn that's also healthier. While some homeowners may simply stop at watering and mowing, others will go the extra mile by contacting a lawn care professional to fertilize their grass.
Offering Customized Plans
When these professionals are onsite, they can also take care of a wide variety of things on the property including:
– trimming the trees
– preventing weeds from growing on the property
– inspecting shrubbery and greenery for pest control purposes
All of which can be provided with a customized plan that will fit each customers needs. Thereby, allowing professionals like the Ann Arbor MI specialists to come back over and over again throughout the summer months to follow-up on administering the plan.
Seasonal Help and Lawn Care Needs
It is also important note that a homeowner can contact a lawn fertilizer services to receive seasonal help. Seasonal services are ideal for the homeowner who is working within a limited budget, but also wants the added benefit of the Ann Arbor Mi services to keep their lawn healthy. Which means, the owner may want to do part of the work on a regular basis, but also have the option of contacting these professional for periodic maintenance that is required around the home.
Sometimes the buyer of a new home may not think about all of the duties and responsibilities that comes along with having a big yard. Which means, they usually need assistance with taking care of the lawn properly. This is why some homeowners hire a lawn fertilizing service to assist with the care. The role that they play is all encompassing including making sure the lawn is not only vibrant looking, but also healthy.
Get your yard looking its absolute best with custom landscaping solutions from Twin Oaks. Find us online at https://www.twinoakslandscape.biz/, visit us in Ann Arbor, MI at 4100 South Maple Road, or call us at (734) 213-6911.