June 5, 2015
When you're looking for a professional lawn fertilization service in Ann Arbor MI, you need to know that you're working with experienced professionals. From keeping your grass thick and green to maintaining optimal health, you can't afford to cut corners. The more well-kept your lawn is, the more value it holds. Wh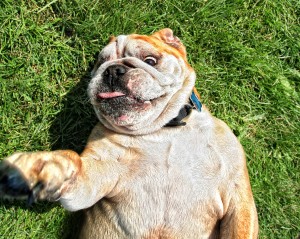 en you're in need of stepping up your curb appeal, turn to us for help.
Get A Customized Plan
Your lawn may be different from the lawn on the other side of the neighborhood. You need a fertilization plan that is tailored to the needs of your location. Our professionals know how to pinpoint your strong and weak points, and come up with a plan that is fitted to those needs. If you want your lawn to stay a lush green throughout the warm months, you need to have your fertilization plan mapped out well ahead of time. Before the heat sets in, you need to come to us for help.
Maintain Good Health
Just like you, your lawn gets hungry. Fertilization is designed to feed your grass with the nutrients it needs to thrive. While having beautiful grass during the summer is ideal, it's easier to accomplish when you maintain the health of your lawn throughout the entire year. Fertilization plans help you keep your lawn in top-notch condition, whether it's snowing or 90 degrees outside.
Say Goodbye To Weeds
Weeds are unavoidable in any yard. No matter how well-groomed your lawn is, there's still a big possibility that weeds will start popping up in random places. When you have a rock-solid lawn fertilization service in Ann Arbor MI mapped out, you don't have to worry about weeds anymore. Your fertilization plan will eliminate those weeds without causing you any trouble.
Understanding The Weather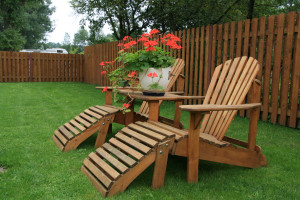 The weather in Ann Arbor, MI has a huge impact on your lawn. You need a professional working with you who understands your area, and that knows how to devise a plan based on the weather and natural elements around your property. When you hire a fertilization expert who specializes in your area, you're choosing to eliminate the guesswork.
Increase Your Curb Appeal
Your lawn makes a great first impression when it's well taken care of by a team of professionals. Think of all the poorly maintained lawns you've encountered and the thoughts you had about the homeowner. Whether you thought they were lazy, or too busy to care is entirely up to you, but the truth is, some people just don't know how to do it. That's where we come in. We know what it takes to keep your lawn looking great all year-round with our fertilization plans.
Call Us Now
You need your lawn in superior condition, and you don't have time to wait. Call us now to get started with an initial consultation. We'll evaluate your yard before we begin. When your lawn looks better than every other home in the neighborhood, you'll be glad you decided to call our lawn care team for help.
Get your yard looking its absolute best with custom landscaping solutions from Twin Oaks. Find us online at https://www.twinoakslandscape.biz/, visit us in Ann Arbor, MI at 4100 South Maple Road, or call us at (734) 213-6911.
"We recommend Twin Oaks to any entity looking for a full-service, talented, and responsive provider."
Therese Mahoney
Secretary/Treasurer of Doral Creek Condominium Association, Ann Arbor, Michigan