Keep Your Ann Arbor Yard Free of Brown Patches With These Tips
The brown patches in your garden are probably caused by a fungal disease. The fungus Rhizoctonia causes these circular and dead zones in your yard during the summer months (July, especially) when the temperature is over 70F and the humidity is around 70%. If these conditions are met, you could have brown patches overnight and not know what to do them. With these patches, a lot can be done by following some preventative maintenance in your lawn. Don't worry because with some basic lawn care Ann Arbor MI, you can take care of these patches.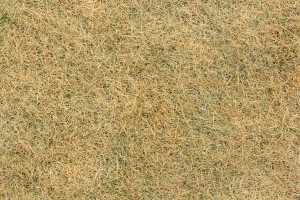 Here are some tips to follow to keep your Ann Arbor MI yard free from brown patches –
Always Cut Grass Short – The surface of your yard's turf needs as much sun and water as the plants. However, when you allow the grass to grow tall, it can obstruct these essential elements. This is why your lawn care routine must include regular trimming of the grass. Don't forget that long grass can also cause insects and mosquitoes to spread diseases and can be dangerous for children who are prone to allergies. It also tends to ruin the look of your right. More than anything, it creates humidity and increases the temperature that would be perfect for the fungus to grow on the turf.
Follow Efficient Watering Practices – The best time to water is during the morning and you don't even need to do this every day. Twice a week is enough watering for your yard. Some people like to turn on the sprinklers in the evening, after they have come back from work. This traps the moisture under the surface of the turf, causing a brown patch outbreak. Watering at night has similar dire effects as well. You should time your sprinklers in such a way that they turn on early morning, when they heat isn't too strong and the water would not immediately evaporate.
Take The Energy Away From The Fungus – If you can already see brown patches in your lawn, you can still stop them from growing and spreading. The first thing you need to do is to stop feeding it. This fungus loves nitrogen. Most fertilizers are loaded with nitrogen and using them in large quantities would help this fungus spread and will further weaken the immune system of your yard. Basically, you are giving the fungus ammunition to grow and takeover the entire yard. Instead, hire expert landscapers who will tell you the best fertilizing practices and ensure that you never have to deal with brown patches again.
Use Broad Spectrum Fungicide – This is the final solution that homeowners should not attempt without speaking with an expert. It involves killing the fungus causing the brown patches with the help of broad spectrum fungicide that would specifically target the disease. The label on this fungicide mentions brown patches. Proper safety instructions should be followed while using this fungicide.
Mostly, however, it is not necessary to use fungicides and simple lawn maintenance and care from professionals can do the trick.
Get your yard looking its absolute best with custom landscaping solutions from Twin Oaks. Find us online at https://www.twinoakslandscape.biz/, visit us in Ann Arbor, MI at 4100 South Maple Road, or call us at (734) 213-6911.