May 21, 2021
Many homeowners who struggle with yard drainage problems aren't sure where to start, so they simply accept them as part of the property. But a wet yard is more than just an inconvenience or minor annoyance. Yard drainage problems, such as water sitting against the foundation or window wells, sodden areas of the yard, and pooling water is not just unsightly. It can make your yard a walking hazard, invite insects, make the landscape difficult to maintain, encourage mold and mildew growth, and even damage the foundation and structure of your home. Avoiding the problem, or only treating the symptoms, isn't the right solution. When you properly address your yard drainage problems, you can solve the issue for good.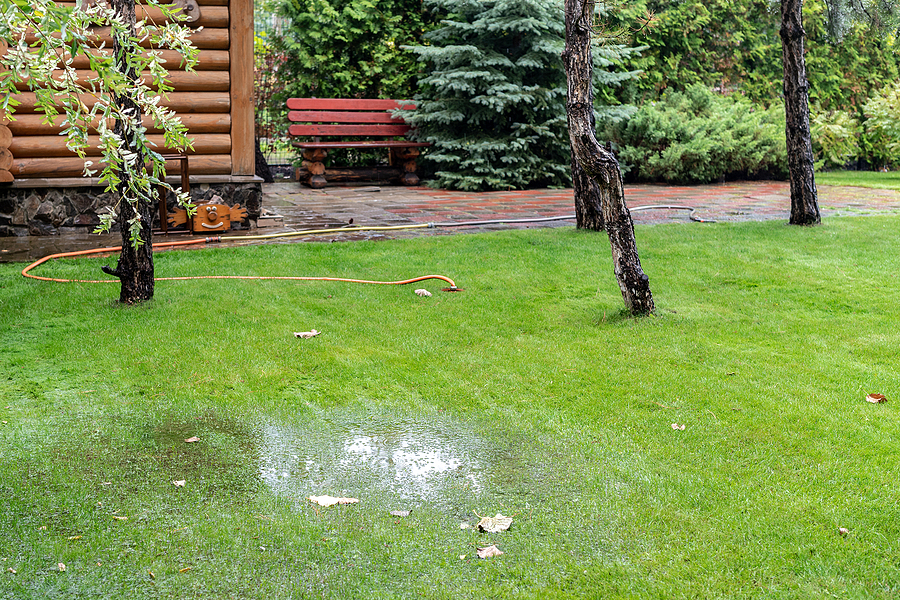 Why Drainage Contractors are the Right Place to Look for Help
Drainage contractors, especially those local to you, understand the problem and the solutions. They understand the soil makeup that can impact drainage, they understand how the grading of your property impacts the drainage, and they understand how to find the root cause of your drainage problems and the specific solution your property needs for a real solution. Drainage contractors have specialized knowledge in complex drainage issues. Not only will drainage contractors be able to identify the underlying problem and best solution, but they are able to design and even implement that solution with the help of their team. Once the solution is in place, drainage contractors can be on hand for any repair, maintenance, or redesign that may be needed in the years to come.
What Can a Drainage Contractor Do for Me?
If you have yard drainage problems, calling a few drainage contractors for potential solutions is the best place to start. Once a drainage contractor is on your property and can assess the root causes of your yard drainage issues, they may propose several solutions such as,
Installing a French drain.
This is a trench, usually 1-2 feet deep, starting at the point where water is collecting and running down to a discharge point where water can run on its own, such as a storm drain, a dry creek, or another point. The trench will be dug and sloped to encourage water to flow away from the pooling area, and the trench will be lined with gravel. A perforated pipe will be laid on top, gravel will fill the area surrounding it, and the completed drain will be finished with topsoil and grass seed or sod.
Re-grading an area of the property.
Many properties were not graded well during construction, and others may have initially been graded correctly, but time has changed the flow. In a re-grading project, the property will have the existing vegetation removed, the ground tilled, and topsoil added to achieve the correct slopes.
Installing dry creek beds.
A dry creek bed is a shallow trench lined with landscaping fabric and filled with rocks. The idea is to mimic a natural creek and encourage water to flow away from the areas where water is pooling. Dry creek beds can be a beautiful landscaping feature while assisting in solving yard drainage problems.
If your yard doesn't seem to drain properly, ignoring them or opting for patchwork solutions isn't the way to fix your property. Drainage contractors understand the struggle, the cause, and the solution. They can work with you to find the right way to keep your foundation strong, your yard dry, and the entire property healthy. We understand the issues clay soil can present in the Ann Arbor area, and it's not easy to fix drainage problems in clay, but we've had great success with several options. Let's talk about solving your drainage problems today! Contact Twin Oaks Landscape for more information about solving your yard drainage problems for good.
"We recommend Twin Oaks to any entity looking for a full-service, talented, and responsive provider."
Therese Mahoney
Secretary/Treasurer of Doral Creek Condominium Association, Ann Arbor, Michigan