January 22, 2015
Your lawn takes the brunt of every weather condition, especially in Ann Arbor MI. Searing summer heat and winter's chill affects grass growth rates and influences the overall beauty of your property. Lawn rejuvenation is a common chore that most people perform after winter. Early spring is one of the most effective times to improve your lawn, but also consider fall as another time for grass care.
• Aerate Without Hard Soil Frustrations
Aerating your lawn is one of the most important tasks you can complete after winter. This lawn care process involves the creation of holes by using an aerating tool. You could use a pitchfork to form the holes as an alternative. These holes allow air to permeate the ground and enhance soil conditions. If you perform this lawn care item during the winter, you'll be greeted with frozen conditions and poor aeration as a result.
• Pinpoint Dead Patches
After winter, snow and ice melt away to reveal your hibernating grass. During this early spring period, it's much easier to pinpoint dead patches of grass. You have a chance to pull these sections out and reseed the area. With spring approaching, the grass has a chance to grow and establish itself before winter strikes again. Leaving dead patches on your lawn only contributes to possible disease spread and further grass problems.
• Consider Fall Seeding
Seeding your entire lawn after winter seems to be a smart idea, but autumn is a better choice in most cases. As cool autumn breezes set in, your grass seeds have a chance to grow deeply into the soil. They don't have to compete with spring weeds trying to make space for their own roots. You can seed after winter, but you must pay careful attention to any weeds that take over a lawn area.
• Feed in the Early Spring
Fertilizing after winter is a perfect time for soil conditioning. Established grass and new seeds are looking for a large influx of nutrients as they prepare for vigorous growth. Add fertilizer to your lawn in the early spring, and you'll see rapid growth well into the summer. Apply the fertilizer as directed by the manufacturer, however. If you add too much fertilizer, it's possible to burn the grass and cause dieback conditions instead.
• Sod After Winter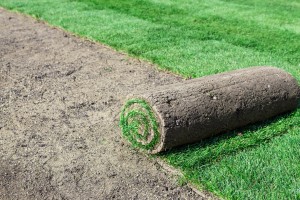 When you have a large grass area to rejuvenate, sodding is usually the most cost-effective solution. This grass is already partially grown and laid out just like carpet. Add sod to your yard in the spring so that it has time to establish itself under warm conditions. Roots cannot grow into the frozen ground that could be present in the late fall or winter. The sod has both the spring and summer to grow successfully before next winter arrives.
If you're ever concerned about the right steps for lawn rejuvenation, contact a local landscaper in the Ann Arbor MI area. They have extensive knowledge of the region and its indigenous grasses. In the end, you'll have a lawn that's almost picture-perfect each growing season.
Get your yard looking its absolute best with custom landscaping solutions from Twin Oaks. Find us online at https://www.twinoakslandscape.biz/, visit us in Ann Arbor, MI at 4100 South Maple Road, or call us at (734) 213-6911.
"We recommend Twin Oaks to any entity looking for a full-service, talented, and responsive provider."
Therese Mahoney
Secretary/Treasurer of Doral Creek Condominium Association, Ann Arbor, Michigan