Irrigation Systems for Lawns Can Help Preserve Them
Today, numerous homeowners in Ann Arbor MI appreciate the benefits offered by modern landscaping technology. Professionally installed irrigation systems for lawns help keep grass, trees and flower beds green and attractive during changing seasons.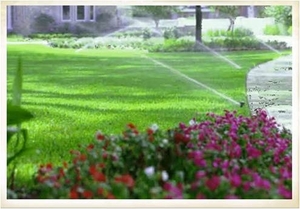 The beauty supplied by a well maintained yard brings joy to residents and visitors alike. By taking the steps to ensure that the yard will obtain adequate irrigation, property owners gain peace of mind that their investment in the grounds surrounding the premises will return value for years into the future.
Professionally Installed Irrigation
Many advantages flow from seeking professional installation of irrigation systems. Why should you consider asking a professional to help preserve your lawn? Some of the reasons include:
Professional landscapers usually can access a wider range of useful innovative products and new lawn care technologies;
A lawn care service possesses previous experience in technicals aspects of irrigation system installation;
These technicians understand how to program automated controllers to provide irrigation at optimum times of day;
A landscaping company enjoys access to commercial-grade installation tools and equipment.
By entrusting the process of installing an irrigation system for lawns to an experienced, professional landscaping company, the homeowner can enjoy all of the benefits of a well-watered and well-maintained lawn, without being required to oversee details of the process. Many residents of Ann Arbor MI appreciate this flexibility.
The Specific Advantages of Irrigation
Today, most advanced professionally installed irrigation systems for lawns use automated controllers which turns the sprinklers on and off at regular intervals during the day. Devices placed by professional landscapers hold many advantages for real estate property owners seeking to preserve attractive lawns:
They conserve water usage by limiting sprinkling to certain hours of operation;
They prevent excessive water use in general;
They direct water closest to the locations where the lawn requires sprinkling;
They'll switch on or off at designated times, and not come on when moisture sensors indicate watering is not necessary, thus helping to conserve water;
Professional grade irrigation systems ensure that all parts of a yard obtain at least some water;
These professionally installed systems function discretely in the background and do not become the focus of attention in the yard during operation.
Irrigation in Support of Landscaping Objectives
A professional lawn care company can often install irrigations systems rapidly, while making sure that every area in a client's yard receives sufficient coverage to prevent the development of burned out, desiccated spots. Landscapers usually appreciate which sections of a lawn require heavier water flows during summer; they can place sprinkler heads with seasonal watering objectives in mind.
It remains important to direct water coverage to every area where vegetation requires moisture. Yet clearly, the system should not draw attention away from landscaped features of interest or obstruct and inconvenience visitors. An experienced professional installer employs irrigation effectively as a watering tool that helps showcase the lawn advantageously.
Get your yard looking its absolute best with custom landscaping solutions from Twin Oaks. Find us online at https://www.twinoakslandscape.biz/, visit us in Ann Arbor, MI at 4100 South Maple Road, or call us at (734) 213-6911.