Irrigation Supplies for Your Ann Arbor Yard
If you have ever owned a home and had to take care of your landscaping by yourself, you likely know how much time and effort it can take to maintain, as well as the great deal of materials that you will likely have to purchase in order to get the job done.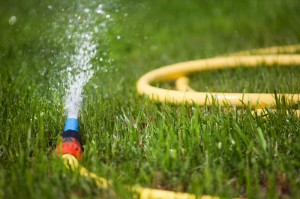 Reasons to Hire a Landscaper
* When it comes to keeping your yard properly watered, possessing the right irrigation supplies is absolutely necessary, as it is a complete waste to spend time and money on your yard if you cannot get enough water to the plants on your property. For this reason, it is a good idea to hire a professional landscaping company, who can advise you on the correct items to purchase, or you can even simply get the products from them as well.
* This will save you a lot of time, as you will not have to go searching for the various supplies that you need and in the long run it will be easier for the company as well. The size of your yard and the amount of plants that you have, as well as the types of plants, will determine the type of system that you will need, as well as the materials that you will need to take care of them. For instance, if you have a massive property, you are likely going to have a thorough sprinkler system.
*However, many areas do not use sprinkler systems and many people simply have smaller properties that utilize various hoses, which can be then used as sprinkler systems, as well as drip houses that are centered around various plants and constantly drip a small amount of water to feed the greenery. Again, the best way to simplify the process of purchasing irrigation supplies for your home is to let your landscaping company advise you on the products that you will need to get your yard looking great and keep it looking that way.
Finding a Landscaping Company
* Without a doubt, the biggest thing that you are going to want to focus on is finding a company that has a good reputation with other customers in the general area, as you do not want to get stuck with a landscaping company that does low quality work. Luckily, you can easily find a list of the various companies in your area and look up reviews for these companies.
* Using this to your advantage will weed out the companies that will likely not do good quality work and will insure that you get hooked up with a company that you can trust, who will perform top notch work on your property. There are plenty of review sites online, which you can find by doing a search for your area.
* Doing a search for "Ann Arbor MI landscaping companies", should give you some results that you can do some further research with, if you do in fact live in Ann Arbor MI. Once you find some landscaping businesses that you think have a good reputation, you can go ahead and give them a call and inquire about their services.
Get your yard looking its absolute best with custom landscaping solutions from Twin Oaks. Find us online at https://www.twinoakslandscape.biz/, visit us in Ann Arbor, MI at 4100 South Maple Road, or call us at (734) 213-6911.fc