October 29, 2015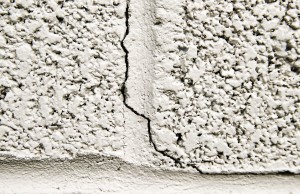 Many homeowners take great pride in their homes. Also, many homeowners want to make their homes appealing for a variety of reasons. One of the best ways that homeowners can make their homes more appealing is by developing and maintaining a beautiful manicured yard.
However, one of the biggest problems that many homeowners face regarding a beautiful yard is inadequate drainage.
When many people think about yards, they rarely think about the need for good drainage. The focus is usually on how good the yard looks and other things such as the type of grass growing in the yard. While a good-looking yard along with nice grass, flowers, and decorations is wonderful, the need for good drainage is essential.
Ten Inadequate Drainage Warning Signs
Poor yard drainage can lead to a variety of serious issues that can ultimately harm a home. Therefore, homeowners should always take the time to look for warning signs that can provide an indication of inadequate drainage. Some warnings signs that can give an indication of insufficient drainage include:
1. Cracks in the home foundation.
2. Leaking in the home foundation.
3. Bare spots in the yard.
4. Wet areas in the yard.
5. Standing water in the yard.
6. Heavy runoff areas in the yard.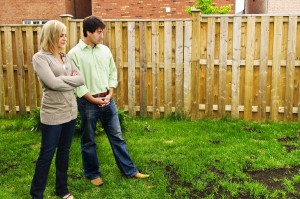 7. Erosion of the soil in various areas in the yard.
8. Water settling around the home.
Every Yard is Different
Many homeowners will notice more than one warning sign concerning insufficient drainage, but every yard is different. The warning signs will typically be different for different yards. The specific warning signs can help provide a specific solution to the drainage problems in a yard, but inadequate drainage is a serious problem that should be handled by professionals who are trained in this area.
Homeowners Should Seek Professional Assistance
Therefore, homeowners should seek the assistance of a professional landscaping company to help determine the nature of a yard drainage problem and the best drainage solutions. A professional company will take the time to determine the most effective drainage solutions for every situation because drainage solutions vary from yard to yard.
In Ann Arbor MI, there are specific things that are needed to develop and maintain a great looking yard. In addition, the solution to drainage problems in Ann Arbor MI can sometimes be different than other locations. This is why it is a good idea to contact a local company that understands the local area. Local knowledge pertaining to developing and maintaining yards along with solving yard problems is very important.
There is much more to a beautiful yard than just cutting, edging, and trimming grass. The need for proper yard drainage is at the core of maintaining a great yard and a great home. Poor drainage can ruin a yard, but it can also damage the home. By taking the time to look for warning signs regarding inadequate drainage, homeowners can avoid a lot of heartache and financial strain that can result from poor yard drainage.
Get your yard looking its absolute best with custom landscaping solutions from Twin Oaks. Find us online at https://www.twinoakslandscape.biz/, visit us in Ann Arbor, MI at 4100 South Maple Road, or call us at (734) 213-6911.
"We recommend Twin Oaks to any entity looking for a full-service, talented, and responsive provider."
Therese Mahoney
Secretary/Treasurer of Doral Creek Condominium Association, Ann Arbor, Michigan