Improve Your Yard's Irrigation Today With a Landscaping Company
Does you yard look like it hasn't retained water for weeks? If that is the case, you may have a problem with the retention of water, and how the land is irrigated. When you notice that you're having a problem in your yard, you may want to call in a landscaping company that can take a look at what is happening in the yard. They will be able to tell if there is a problem with the drainage on the land, and they will be able to fix it for you.
Irrigation For Your Yard In Ann Arbor MI
This type of work will help the land to retain the water that it needs to sustain itself, and also to drain properly. When this happens, the grass will grow greener, and the rest of the land will allow plants and trees to flourish.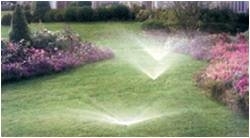 A Landscaping Company In Ann Arbor MI Can Complete The Work And Restore Your Yard Back To Normal
When they come to your home to take a look at the yard, they will be able to determine what it needs. They will discuss the issue of irrigation over with you so that you understand what your yard will need. You can ask them any questions that you might have, and they will answer them completely and honestly.
How Much Will The Landscaping Company Charge For this Type Of Work?
The cost will depend on how large your yard is. It will make a difference. They will discuss the cost issues with you before you agree to have the work completed. If you decide to agree to the terms, they will set up a timeframe that the work will be completed in. They will discuss in detail what will happen, and what they need to do to your yard. It is recommended that you be there when they are working just in case you have any questions as to how they are completing the process.
What Are The Benefits Of Having A Landscaping Company Complete The Work For Irrigation In Your Yard?
1. They are professionals, and they are experienced and knowledgeable about what they are doing.
2. You will be able to ask any questions that you might have and receive clear and knowledgeable answers to them.
3. The price for the work will be discussed beforehand, and if you agree to it, they will begin the work.
4. They will discuss a timeframe on the length of time it will take to complete the job before they begin so that you agree to it.
5. The landscaping company and the workers that they employ will honor their work that they do.
Once the yard is completed with the work that needs done, you'll notice a total difference in how it looks. You won't have to worry about your yard anymore like you used to because it will look spectacular because you had a professional take a look at it and complete the work that needed done.
Get your yard looking its absolute best with custom landscaping solutions from Twin Oaks. Find us online at https://www.twinoakslandscape.biz/, visit us in Ann Arbor, MI at 4100 South Maple Road, or call us at (734) 213-6911.