April 5, 2015
There various ways of preventing a gutter from getting clogged. You need to visit a reputable landscaping company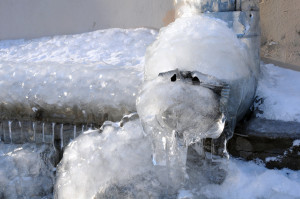 to learn more. You can search for a reliable firm online. The experts should provide their contacts on their site, including the current office phone number and the email address. Reliable landscaping professionals offer superior services at customized charges. Such experts are found in Ann Arbor MI.
Using Guards to Keep Rain Gutters Clean
Although the guards cannot completely eliminate you from ever having to clean your drainage system, they are quite useful. You will just need to find a contractor to do the job quickly if you fear climbing the ladder. Installing the guards is a very simple task that you can accomplish over the weekend.
The guards are of different styles, and some have small round holes in them while others have slits in them. Only select the design that best suits your personal needs, tastes, and preferences. They prevent debris from clogging your systems down the road. All the brands do the job well. They are effective in preventing large leaves and twigs from clogging your systems. The guards prevent accidents because there will be no need to climb a ladder to do the cleaning. They are especially vital if your home has several large trees.
Helpful tips about maintenance
Regular cleaning could ruin your drainage and earn you a hefty repair bill. They are easily destroyed when you lean on them or lean your ladder on them. It is therefore paramount for you to master simple maintenance tips.
You should hire a professional to do the work if you are concerned about your ability to clean them safely. Caring for your property regularly is the perfect way to avoid clogs and nasty jobs. Here are simple maintenance tips:
• Checking Your Downspouts for Clogs
You can use a plumbers snake or a length of wire to clean the channel. You should not use too much force when cleaning your downspout. Washing your downspouts with a gentle flushing from a garden hose is also an excellent alternative. It is advisable to check for clogs on your downspouts on a regular basis.
• Removing Solidified Debris
You can wash the dirt out with more water if it is less. However, you can wet any solidified dirt or debris with a hose or water from a pitcher if there is a lot of it. After it has softened, you can use the scoop to remove it.
• Remove Leaves and Twigs
Maintaining your house regularly will help you to save more money in the future. You should use a specialized gutter-scoop, small trowel or a large spoon to remove leaves and twigs.
• Always Take Safety Measures
You should not lean the ladder against the gutters or downspouts to prevent damaging or breaking them. The ladder to use in the job should be stable and safe. It is paramount to have someone else to assist you in case of an accident. Always take extra care while working on the property to avoid the danger of falling
To summarize, it is advisable to work with a reputable firm offering maintenance services for the best results. Your ideal experts should be willing to provide quality services at the most competitive charges. Such experts can be found in Ann Arbor MI.
Keep your lawn looking beautiful with maintenance services from Twin Oaks Landscape.
Find us online at https://www.twinoakslandscape.biz/, visit us in Ann Arbor, MI at 4100 South Maple Road, or call us at (734) 213-6911.
"We recommend Twin Oaks to any entity looking for a full-service, talented, and responsive provider."
Therese Mahoney
Secretary/Treasurer of Doral Creek Condominium Association, Ann Arbor, Michigan