October 1, 2015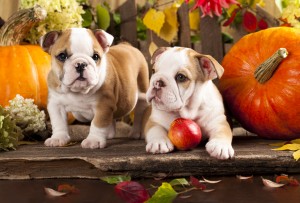 As a transitional period, the fall season offers a complex patchwork of jobs for the gardener. Some plants need to be prepared for their spring debut, the soil needs to be readied for next year, and some plants still have a few miles to go before they call it a day. With the first frost in the Ann Arbor MI area expected around the middle of October, the end of August is just the time to get started on fall preparation.
Taking Root
Many plants have their best chances at being transplanted or rejuvenated in the fall when the air cools while the ground is still warm. The colder temperatures reduce heat stress, and the warmth of the soil allows new root growth to occur. It's commonly known that spring-flowering bulbs should be planted or divided at this time, but early September is also ideal for planting garlic bulbs in the vegetable garden. This is also the time to dig up and separate the roots on other perennials such as the following.
*Hostas
*Bearded Iris
*Peonies
*Daylilies
*Astilbes
*Phlox
While spring is considered a better time for adding new tree saplings, early fall has the advantage of heavily discounted trees available at many gardening centers and nurseries. After they've finished blooming, tender flower bulbs need to come out of the ground and be stored indoors for the winter. The following are among the more popular plants in this category.
*Tuberous Begonias
*Dahlias
*Gladiolus
*Cannas
*Caladium
Ground Work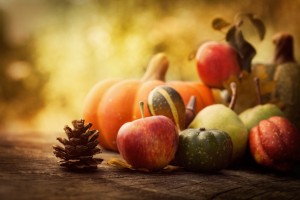 When annual flowers and vegetables reach their end in the fall, they should be removed and added to the compost pile if they're free of disease. Otherwise, they should go in the garbage. As the ground is cleared in the garden, it can be prepared for next spring by applying fertilizer. An alternative is working compost into the soil and seeding it with a winter cover crop like red clover that holds the top soil in place and fixes nitrogen.
Cool Eating
Most vegetables in the garden are finished when the first frost hits, but some handle it in stride. Summer fixtures like kale can continue well into winter. Other quick-growing items can actually be planted in early September in the Ann Arbor MI area to provide some gardening enjoyment even when the snow flies. Here's a list of root crops that mature in two months and can stay in the ground until it freezes.
*Carrots
*Parsnips
*Turnips
*Beets
*Radishes
Some of these plants, like turnips and parsnips, actually become sweeter when exposed to some frost.
Hardware Check
Tools and chemicals are also part of gardening. After all the work of spring and summer, bladed implements like hoes and pruning shears are going to need resharpening in the fall. In addition, it helps if they're given a coating of oil to protect against rust. Also, a lot of herbicides, fungicides, and insecticides may have expired in the meantime. Fall is a good time to properly get rid of them.
Get your yard looking its absolute best with custom landscaping solutions from Twin Oaks. Find us online at https://www.twinoakslandscape.biz/, visit us in Ann Arbor, MI at 4100 South Maple Road, or call us at (734) 213-6911.
"We recommend Twin Oaks to any entity looking for a full-service, talented, and responsive provider."
Therese Mahoney
Secretary/Treasurer of Doral Creek Condominium Association, Ann Arbor, Michigan