July 14, 2014
Keeping the exterior of your home well-maintained is a great way to promote curb appeal. However, the landscaping and maintenance of your yard will also have a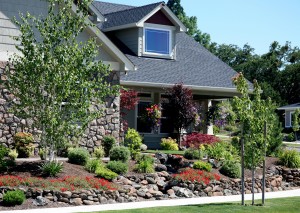 dramatic impact on the style of your home's exterior. It is one thing to talk about improving your property's landscaping, and it is another thing altogether to actually turn a dull, lifeless yard into a spectacular display. With the right strategy, you can effectively increase your property's curb appeal with stunning results.
Create an Eye-Catching Design
When you drive through your neighborhood today, you may see that some of the yards appear to have a thrown together look. For example, native plants may be interspersed with tropical plants, or the color of different blooms may not be appealing. This is often the result of homeowners' efforts to piece together a landscaping design rather than to create a design from scratch. To create an eye-catching design, you should consider everything from the color and size of foliage and blooms to the plants' desire for sunlight and water. The height and spacing of the plants is also important. This should be completed in conjunction with the installation of beautiful walkways, planters and other features. Creating an eye-catching design may require you to conduct considerable research, but the results will be well worth your time and effort.
Consider the Year-Round Look of the Yard
If your goal is to improve curb appeal, you do not want to have a beautiful yard during the prime growing season and a lackluster yard the rest of the year. When you create your landscaping design, consider the year-round look of the yard. How will the plants you select look in the colder season? Will all of the plants lose their leaves and turn brown? Will some plants bloom during the off-season to provide you with color when other plants are dormant? When you strategically design your yard for year-round beauty, you can enjoy enhanced curb appeal throughout the year.
Focus on Low-Maintenance Options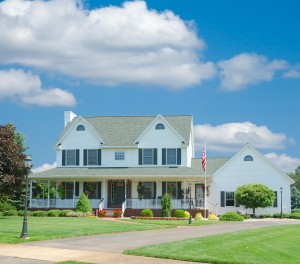 Even with the best landscaping design expertly installed in your space, the fact is that the yard will require regular up-keeping and maintenance in order to remain in great condition. The vegetation may require water and fertilizer, pruning and other effort regularly. Some plants will require more significant effort than others. For example, native vegetation may thrive in the local climate regardless of severe weather conditions like extremely hot or cold temperatures, and they may be resistant to some of the diseases and pests that plague the area.
Improving curb appeal is a goal of many homeowners, but it is a goal that is challenging for many to attain through their own efforts. By working with a knowledgeable landscaping team, you can most easily design a yard that will provide you with year-round curb appeal coupled with minimal maintenance requirements. Contacting a reputable and established local landscaping company today is a great first step to take.
"We recommend Twin Oaks to any entity looking for a full-service, talented, and responsive provider."
Therese Mahoney
Secretary/Treasurer of Doral Creek Condominium Association, Ann Arbor, Michigan