June 17, 2014

Pruning Your Plants to Keep Them Disease-free
Pruning is a major part of gardening and property maintenance. The most attractive landscapes can be attributed to proper, regular pruning. For most homeowners, pruning is a task they prefer to leave to their professional landscaper. Pruning isn't a DYI project simply because each plant, tree and shrub has different needs at different times of the year. Professional landscapers are trained to know when, where and how to prune each individual plant.
Are Your Plants Free of Disease?
Homeowners often detect disease in their plants too late. A professional landscaper detects the earliest stages of plant disease before serious damage is done. Plant disease can be a result of tiny, microscopic mites, insects and borers barely visible to the naked eye. Regular pruning encourages new growth and helps plants continually activate the growing process. For homeowners who live in extreme temperatures or areas prone to high winds and storms, pruning is a safety precaution. A landscaper will remove dead branches and foliage from trees, shrubs and other taller plants that can sail into high winds and cause damage to your or a neighbor's property. When plants die from disease, they attract a host of insects and that infest the entire plant.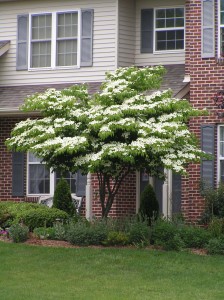 How Regular Pruning Can Keep Your Plants Free of Disease
There are several ways regular pruning can keep your plants free of disease. These include:
. Early detection of potential disease like unusual spots and markings
. Professional pruning to remove affected, diseased areas
. Pruning back dead foliage and branches plants that attract insects
. Protecting pruned areas with a natural sealant
One Diseased Plant Multiplied
The biggest danger to a homeowner's property when plants are diseased is how quickly the particular disease can spread to other plants with weakened immune systems. Plants, like humans, have the ability to fight disease when plants are well maintained by pruning and adding nutrients to increase strength. This is why pruning is so important. Birds often are the main hosts of plant diseases. A single spore from a diseased plant miles away can end up in a homeowner's favorite plant. If the plant's immune system is compromised or weakened by dead foliage, branches and blooms, it becomes highly susceptible to the transfer from a diseased spore.
Pruning Away Potential Disease
A professional landscaping expert can inspect your plants and determine the amount of pruning needed and when it's the best time to prune without further damage. There are certain seasons of the year when various plant genuses withstand professional pruning without harm. In addition, your professional landscaper will design a plan of action for plants that may appear diseased to avoid spreading to other plants. With potential disease, pruning is like surgery. In most cases, it's minor when the disease is minimal. When it's not, engaging the services of a professional landscaper can save the life of a seriously diseased plant. Pruning, like water, fertilizer and excellent soil is an important part of maintaining a home's curb appeal.
"We recommend Twin Oaks to any entity looking for a full-service, talented, and responsive provider."
Therese Mahoney
Secretary/Treasurer of Doral Creek Condominium Association, Ann Arbor, Michigan