How Outdoor Lighting Solutions Can Improve Your Home's Curb Appeal
If you want your home to have more curb appeal, there are a number of things you can do to enhance its overall appearance.
Outdoor lighting
is an excellent way to increase the aesthetics on your home while adding to its value and giving it extra layers of safety. If you decide to go with outdoor lighting, there are many outdoor lighting solutions from which to choose. Here are a few reasons why outdoor lighting is the right decision when it comes to improving your home's curb appeal.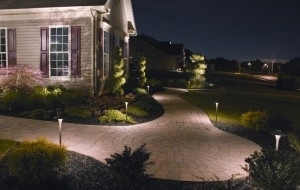 -Improved Security
Outdoor lighting gives you home added security in Ann Arbor MI. You can install high lighting with sensors and timers that make it look like there is always someone home at night. You can also place lights in trees to give a natural effect that brightens up your terrain in a soft way. Garage lights also add security against intruders and they are nice for you to have when you return home late. Ground lanterns can help light pathways and steps to increase safety for those coming and going in the dark. Any type of lighting gives your home another layer of safety. The fact that it adds to the aesthetics of your home both day and night is an added benefit.
-Improved Aesthetics
If you have an interesting shape on your house, you can up light that area to highlight it from the ground at night. This gives it depth and even more appeal. You can also cast shadows on your house for a silhouette effect. If you want your home to show well at night, up lighting is a great answer. You can also light up your house number so anyone can find it with ease. Or, if you have a special tree or bush you enjoy, place lights on it. Putting lights in the entryway is another way to show the house off to those who drive by. Any lights will make the home look more inviting in the evening hours. This is great for potential buyers and friends who are visiting.
-Enjoy the Outdoors
During the warmer months of the year, it is always a shame to go inside when it gets dark. If you have a yard that is well-lit, there is no reason your family can't stay outside longer. Having a nice patio area is one thing, but having a well-lit patio can keep the party going. Outdoor lighting can increase safety and ambiance in the evening hours. It can also invite you and your family to stay outside and enjoy the warm temperatures when they arrive.
When it comes time to figure out the right outdoor lighting solutions for your home, make a checklist. What do you want to do? Do you want to add safety? Improve aesthetics or both? Perhaps you have completely different goals. Whatever you want to do, make sure the lighting you choose will take care of those issues. Then you can start the fun process of searching out the right lights in Ann Arbor MI.
Get your yard looking its absolute best with custom landscaping solutions from Twin Oaks. Find us online at https://www.twinoakslandscape.biz/, visit us in Ann Arbor, MI at 4100 South Maple Road, or call us at (734) 213-6911.