May 9, 2014
As a homeowner in Ann Arbor, you may take gr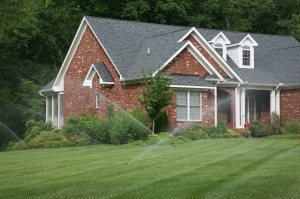 eat strides to keep your yard well-maintained. Everything from curb appeal to pride of ownership can be affected by the look of your yard, and the health of your lawn has a major impact on your yard's appearance. You may have heard that sharpening the blades on your lawn mower regularly can help you to keep your yard healthy and vibrant, but the height of your mower blades can also have a dramatic impact on the look of your lawn. For example, when the blade is too low and grass is trimmed too short, the grass may go into shock or otherwise become damaged. When determining how high your blades should be for optimal lawn mowing in Ann Arbor, there are a few factors to consider.
What Type of Grass Do You Have?
There are several types of grasses that are commonly found in local properties, and the ideal height of grass will be based in large part on the type of grass. For example, Kentucky bluegrass and perennial ryegrass should be maintained at close to 2.5 to three inches in height. Centipede grass and zoysiagrass should be maintained at a height of approximately one to two inches. You should take time to learn more about the ideal height of the grass in your yard as a first step in deciding what height to set your lawn mower blades at.
How Often Do You Mow?
Grass can go into shock when it is cut too short, and it can also go into shock when too much of the grass blades is trimmed at one time. A good rule of thumb to follow is to only trim away approximately one-third of the height of the grass with each mowing session. If you mow infrequently and you allow your grass to grow very tall, you may need to adjust your blades accordingly and mow a second time a few days later to bring the grass down to the desired height. Generally, it is best to monitor the grass length regularly and to mow so that one-third of the height of the blade is removed with each mowing session and so that mowing sessions are performed regularly.
What Season Is It?
The height of your blades for lawn mowing should also be adjusted based on the season. Trimming grass slightly shorter yet still within a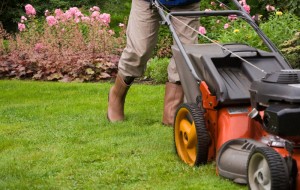 healthy height range for the grass species is best for spring months. During the spring, the grass can benefit by having more sunlight reach new growth areas. Furthermore, keeping the grass trimmed shower allows more water to reach the roots during this important season for grass growth. During the summer, adjusting the mower blade height for slightly taller grass can be beneficial when temperatures are hotter and rain is scarcer.
The height of your mower's blades can have a considerable impact on the health of your lawn throughout the year. By understanding more about how grass height and mowing frequency affect the health of the lawn, you can keep your yard looking great.
"We recommend Twin Oaks to any entity looking for a full-service, talented, and responsive provider."
Therese Mahoney
Secretary/Treasurer of Doral Creek Condominium Association, Ann Arbor, Michigan