March 24, 2016
If severe winter weather started early in your neighborhood in Ann Arbor MI, then you were probably not able to prepare a property's lawn in the autumn. While you can work outside on a warm day to remove fallen debris such as tree branches from a lawn, you should not begin lawn rejuvenation until after the last frost occurs.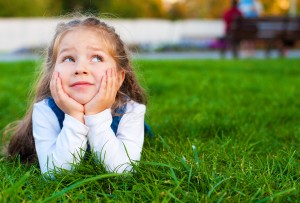 Ways to Prepare a Lawn
There are several ways to prepare a lawn after the winter, including:
• Laying sod that contains seed or grass
• Aerating to increase the oxygen in soil
• Seeding an entire lawn or reseeding certain areas of a lawn
• Hydroseeding for difficult to reach areas of a lawn
• Applications of fungicides, insecticides or pesticides
• Adding compost or fertilizers
• Tillering or rolling the soil
• Raking to remove debris
• Planning and preparing flower beds or vegetable gardens
• Preparing irrigation systems
• Removing excess moisture from a lawn
In order to determine the type of lawn rejuvenation required for a property, you may need to consult with an expert landscaper who can analyze the problems.
Grow Seedlings and Repair Machinery
Because Ann Arbor MI has rough weather in the winter, it is possible that the plants on a lawn have a lot of damage. You may need to cut away dangling branches or remove decayed foliage in the earliest part of spring. Early spring is also a good time to inspect, clean and repair lawn care equipment that was stored throughout the winter. If you enjoy growing your own flower, fruit or vegetable seedlings, then you can begin this process inside a home or outbuilding in order to have the items ready after the last frost occurs.
Early Spring Lawn Care Chores
There are a few basic springtime chores that you must perform to have a healthy lawn on a property.
One: Raking a Lawn
Begin by raking a lawn to remove dead leaves and branches before progressing to a deep raking to remove old grass blades that can prevent new growth. Eliminating matted patches of grass can stop the development of snow mold that stops the growth of new blades of grass.
Two: Eliminate Compacted Soil
If you have a lot of foot or vehicle traffic on a lawn, then compacted soil becomes a problem. By aerating the soil early in the spring, the ground is loosened and ready to accept seed in order to grow thick grass. You can complete lawn aeration by buying or renting the correct type of equipment.
Three: Liming the Soil
When inspecting a lawn, you may notice moss growth that indicates that the soil is highly acidic. Have your property's soil tested first to determine if it requires liming. This process requires a fertilizer spreader along with a carefully measured application of lime.
Four: Seeding and Fertilizing
An application of nitrogen-rich fertilizer is necessary to repair the bare soil on a lawn before overseeding to grow grass on bare patches. You will need to continue adding fertilizers to soil that is in poor condition to improve the appearance of a lawn. For additional information about lawn rejuvenation, contact a local landscaper today.
Get your yard looking its absolute best with custom landscaping solutions from Twin Oaks. Find us online at https://www.twinoakslandscape.biz/, visit us in Ann Arbor, MI at 4100 South Maple Road, or call us at (734) 213-6911.
"We recommend Twin Oaks to any entity looking for a full-service, talented, and responsive provider."
Therese Mahoney
Secretary/Treasurer of Doral Creek Condominium Association, Ann Arbor, Michigan